Celebrating 150: Violette Hall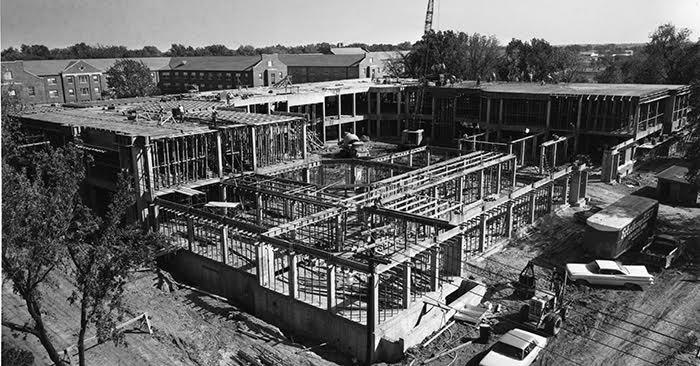 Violette Hall undergoes construction in 1965. Photo courtesy of the Special Collections Department in Pickler Memorial Library.


Given Truman's picturesque grounds, and its purple and white branding, it is understandable to assume Violette Hall is named after the flower or the color. The alternative spelling is the first clue the building is actually named in honor of
E.M. Violette
, a longtime faculty member and the man who literally wrote the book on the history of the University.
Violette joined the faculty in 1900 and served for 23 years. During that time, he also founded the Historical Society of Adair County and the school's historical society. Additionally, he had a hand in founding the college's museum as well as the school newspaper. In 1905, he published "History of the First District State Normal School, Kirksville, Missouri."
Although Violette was a professor and head of the Department of History and Government, the building that bears his name is home primarily to the School of Business and the School of Health and Exercise Sciences and Education. Originally constructed in 1965, Violette Hall underwent a major renovation and expansion in the late 1990s. It now houses departments that offer programs in accounting, business administration, education, mathematics and computer science. The classrooms and offices in Violette Hall surround a beautiful atrium area, and the second level features a large computer lab and a lounge area.