Celebrating 150: The Index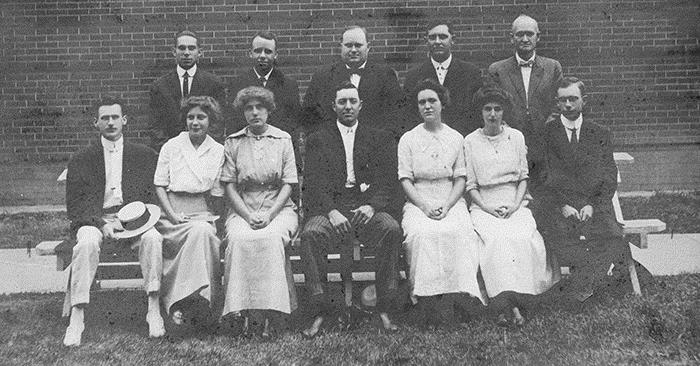 Pictured above is the 1912-13 editorial staff of the Index. Photo courtesy of Pickler Memorial Library's special collections.


For more than 100 years, some form of the Index has served as the campus newspaper of record.
The paper first appeared in 1909 as the Kirksville Normal School Index. According to "Founding the Future: A History of Truman State University," early issues of the Index covered "mostly social, cultural, and athletic events on campus and local news." Through the 1960s and 1970s, coverage in the Index began to resemble the more news-based format of today, including national and local news, commentary, editorials and student columns.
Five times the Index has received the Apple award as the best non-daily newspaper at the college level. Criteria for the award includes news judgement, quality of writing, journalistic quality, variety and diversity of news, photography, and layout and design.
Published every Thursday, the Index is a key component of the
Truman Media Network.