German Actor and Radio Host to Perform at Truman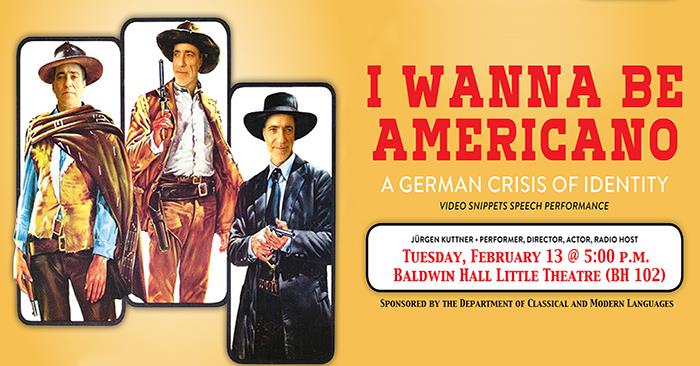 German radio personality, actor and theater director Jürgen Kuttner will present his celebrated video-clip performance, "I Wanna Be Americano: A German Crisis of Identity," at 5 p.m. Feb. 13 in Baldwin Hall Little Theater.
Kuttner came into national prominence in the 1990s as a radio host in Berlin and Bradenburg. He is known for his work in theater, most notably for his monthly video-clip evenings at the Berlin Volksbühne Theater during which he offers critical commentary on video-clips in a rapid-fire Berlin accent.
In addition to his solo performances, Kuttner has collaborated with theater director Tom Kühnel on several recent productions at the Deutsches Theater in Berlin, which include adaptations of the work of Bertolt Brecht, Ayn Rand and Valerie Solanas.
Kuttner has a doctorate in cultural studies from Humboldt University Berlin. He is also the father of television host and author Sarah Kuttner, with whom he co-hosted a radio show called "Kuttner and Kuttner."
Kuttner is visiting Truman as part of his tour of the United States sponsored by Dickinson College. His visit to Truman is sponsored by the Department of Classical and Modern Languages.