Truman Sponsors Study Abroad to Spain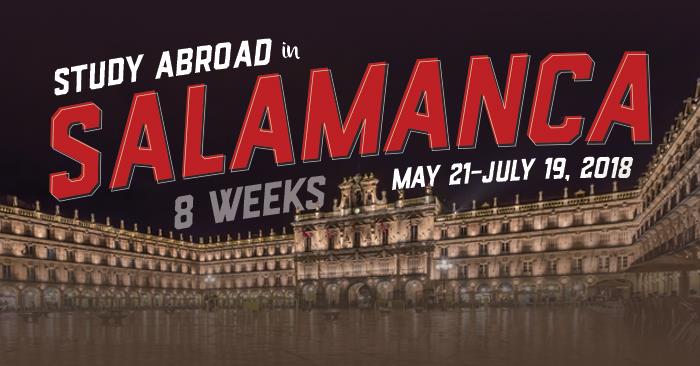 The Department of Classical and Modern Languages is sponsoring a summer study abroad opportunity taking place in Salamanca, Spain, from May 21 through July 29, 2018. Students who are accepted will spend seven weeks studying at Academia Mester, earning 12 credits.
Courses can count toward a Spanish major or minor, as well as meeting some Liberal Studies Program requirements and general electives. All students will study Spanish grammar and composition (advanced and superior levels), Spanish conversation (advanced and superior levels), peninsular culture and civilization, and choose either topics of Spanish literature or Spanish for the medical professions (must have taken Spanish 330 prior to travel).
Students will stay with a host family and travel to some of Spain's historically and culturally significant cities including Madrid, Toledo, Granada, Cordoba, Sevilla, Mérida and the beaches of Valencia. Apart from studying at one of the best language institutes in Spain, students will have the unique opportunity to immerse themselves in the language and culture of Spain.
Interested students should have a minimum of one semester of Spanish. For courses to be applicable to either the Spanish major or minor they must be beyond the 202 level. Students who have completed 330 prior to travel will fulfill the Spanish minor requirements with this program.
Any interested students are encouraged to email
Stacy Bryant
, assistant professor of Spanish, or
Andrea Nate
, assistant professor of Spanish, for more information.