Celebrating 150: Pershing Building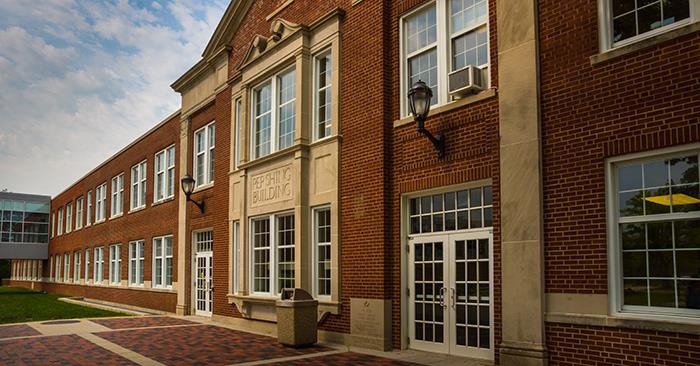 One of the primary athletic venues on campus, Pershing Building will be the site of graduation ceremonies, Dec. 16.
Originally constructed in 1957, the building is named in honor of University alumnus and decorated Army veteran
John J. Pershing
, known for leading the American Expeditionary Force on the western front during World War I.
Four notable expansions to the building have been made over the years, including the addition of the natatorium in 1976 and connection with the Health Science Building in 2010. Historical features still in use include the original terrazzo and the original structural glazed block walls along the corridors.
The arena is home to the Bulldog basketball and volleyball teams, and with the addition of portable side bleachers in 2012, the seating capacity is slightly more than 2,300.
In addition to hosting athletic events, Pershing Building contains offices for athletics, health and exercise science, communication disorders and nursing, as well as a number of classrooms and labs.