Irish Musicians Present "Christmas from Ireland"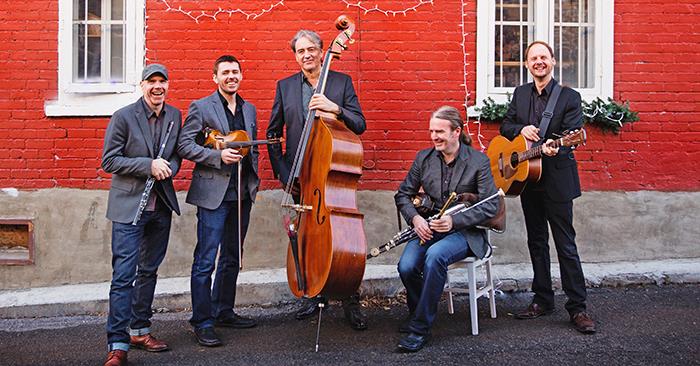 Lúnasa and guest soloist Ashley Davis will team up to set the mood for the holidays with traditional Irish tunes.
"Christmas from Ireland," this season's holiday program from the Kohlenberg Lyceum Series, will take place at 7:30 p.m. Dec. 6 in Baldwin Auditorium.
With some of the top musical talents in Ireland,
Lúnasa
indeed lives up to its name – drawn from an ancient Celtic harvest festival that honors the Irish god Lugh, patron of the arts. The band is known for its innovative and distinctive sound, featuring champion instrumentals and a driving rhythm section. After performing for more than 20 years, Lúnasa has raised the bar on performing traditional Irish music.
Tickets are on sale now and may be purchased online at
lyceum.truman.edu
or at Edna Campbells in downtown Kirksville. They are also available at the cashier's window, located on the first floor of McClain Hall, between 10:30 a.m. and 3:30 p.m. Monday-Friday. All tickets are $5.50 (includes tax).
Questions about the Kohlenberg Lyceum Series can be directed to
pr@truman.edu
or by calling 660.785.4016. Follow the series on
Facebook
for announcements regarding all lyceum events.