SERVE Center Promotes Service in the Community with the Big Event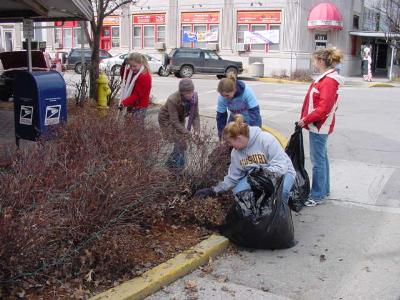 Several students help rake leaves on the Kirksville square during a previous Big Event.

Nine hundred and tweny-nine volunteers are signed up to say thank you to the Kirksville community April 1 through the SERVE Center's the Big Event.
This event is a way for members of the Truman State University community to provide service activities such as raking leaves, washing windows, painting, and much more to the Kirksville community.
Visit
http://serve.truman.edu/bigevent.htm
for more information.