Alumni to be Honored at Banquet
Several Truman alumni will be recognized at the Alumni and Friends/Hall of Fame Banquet at 6 p.m. Oct. 10 as part of the Homecoming 2014 celebration. Each week the Truman Today will profile different award honorees. This week looks at the Distinguished Service Award.
Born and raised in Blue Springs, Mo., Cindy Spiker graduated from Truman in 1993 with a Bachelor of Science degree in mathematics. She went on to earn a Master of Science degree in statistics from the University of Idaho in 1995 and previously taught statistics at Drake University. 
Spiker currently lives in Des Moines, Iowa, and works as a senior database marketing manager for Meredith Corporation, which publishes 14 subscription magazines. Her department analyzes data to market to consumers in both print, online and mobile/tablet environments. 
Spiker serves as president of Truman's Iowa Alumni Chapter, is a past member of the Truman Alumni Board of Directors and she co-chaired the Iowa Regional Committee for the University's "Bright Minds Bright Futures" Campaign from 2006-2011. In 2005, she was honored as Truman's Young Alumna of the Year at Homecoming. Spiker is also a member of the John R. Kirk Society and the Joseph Baldwin Society and recently served on the Truman Foundation Board of Directors. 
Spiker first got involved with the Iowa Alumni Chapter to meet new people in a new town, then her engagement as a volunteer evolved into giving back to an institution that has given so much to her. She still keeps in touch with many professors and staff members from her college years, and she formed many lifelong friendships during her time at Truman. 
Outside of Truman, Spiker is a ministry deacon and confirmation mentor for Meredith Drive Reformed Church and is active with the Iowa State Fair Blue Ribbon Foundation, the fundraising arm of the Iowa State Fair. In her spare time, she enjoys watching Major League Baseball games, gardening, hiking, camping, traveling and bicycling.  
Truman has been a family tradition for Spiker and many of her family members. Her father Rick Spiker is a 1965 Truman graduate and brother Tony is a 2002 graduate, along with several other aunts, uncles and cousins.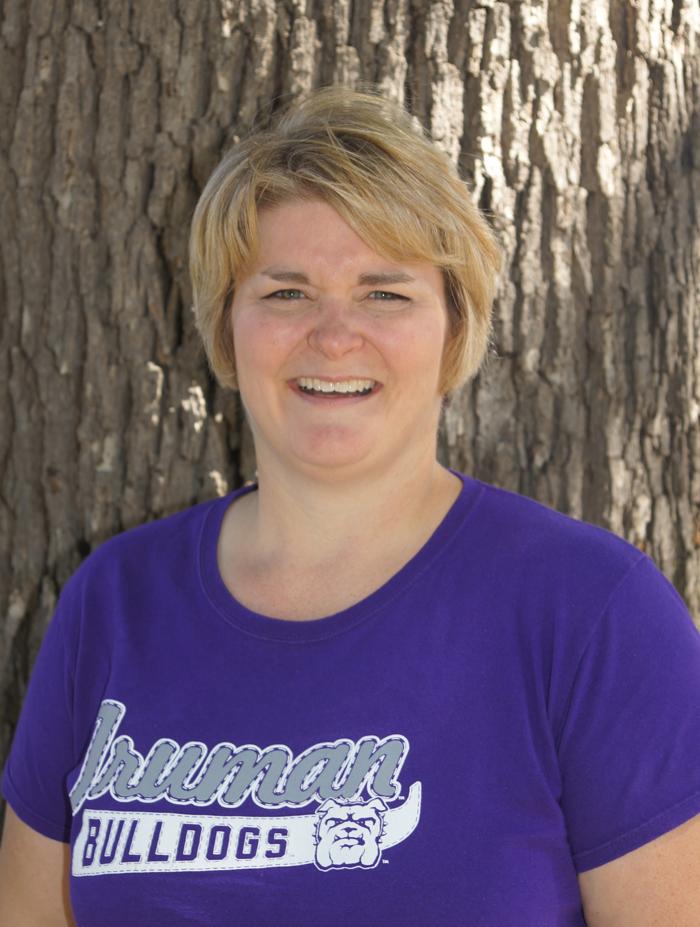 Cindy Spiker ('93)
The 2014 Homecoming honorees are listed below.
Alumni of the Year
Mike McClaskey ('85) & Janet (Yearns) McClaskey ('84)
Young Alumni of the Year
Ryan Shreve ('02) & Lauren (Rase) Shreve ('03)
Distinguished Service Award
Cynthia M. Spiker ('93)
Homecoming Parade Grand Marshals
Robert Dager & Jane Dager
Bulldog Forever Volunteer of the Year Award
Michael A. Wilson ('91)
Alumni Chapter of the Year
TBA
Athletics Hall of Fame Inductees
Kristina Bredbenner ('01), Sam Lesseig, Sam Nugent and Cory Parker ('00)
More information on each of these awards, past recipients and how to nominate someone can be found at
truman.edu/alumni-donors/awards-recognition/
or you can contact
bulldogforever2@truman.edu
. To purchase banquet tickets visit the
online Alumni Store
.