Kirksville's Second Downtown Whiskey and Turkey Festival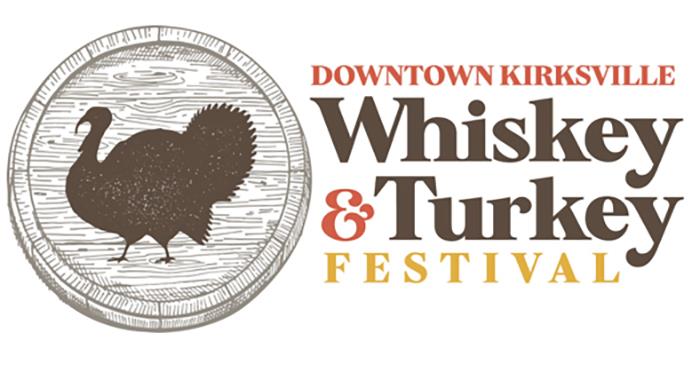 Kirksville's Downtown Kirksville Whiskey and Turkey festival will take place from 3-11 p.m. Sept. 17 on the downtown square.
At this event there will be several exhibits, activities, whiskey, axe throwing, food and music. Many restaurants downtown will have Whiskey and Turkey Festival specials or a participating food truck vendor. Frank Bang, well-known Blues performer and former lead guitarist for Buddy Guy, will be the evening entertainment. Bang has shared the stage with Robert Plant, The Rolling Stones and Eric Clapton. He also has songs on the regular rotation with B.B. King's Bluesville Station on Sirus/XM.
On the west side of the courthouse there will be the Wooden Nickel Beer Tent, Kirksville Guild of Brewers Tasting and Whiskey Tasting. Must be 21 or older with required $5 wrist band purchase. Activities such as The Ville Escape Room, axe throwing, turkey calling content and cornhole tournament will be available. There will also be a tribute table honoring area contributors to local turkey hunting.