Truman Earns No. 1 Spot for 26th Year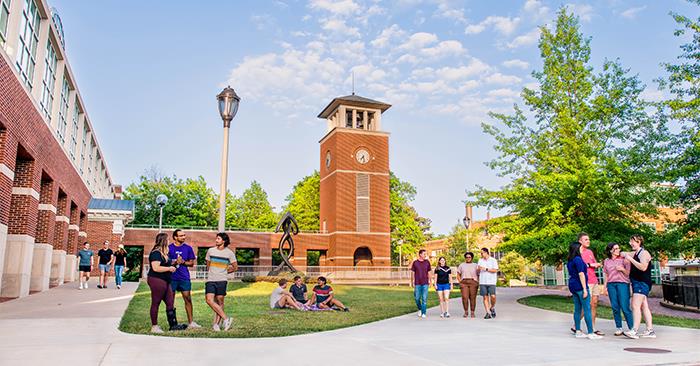 For the 26th year in a row, Truman has been recognized as the
No. 1 public school in the Midwest Region
according to U.S. News & World Report.
Truman earned multiple honors in the 2022-23 Best College rankings, including recognition for teaching, innovation and value.
Among both public and private institutions, Truman came in tied for
No. 2
in the Midwest Region, an improvement of four spots compared to last year. Truman was the only public school in the top 15 and Missouri's lone public institution to make the top 65 spots.
Truman earned an additional No. 1 ranking on the list of
Best Value Schools
. In the Midwest Region, Truman was the top university overall, and the only Missouri public school to be included in the first 60 places. Truman also received mention on the list of Top Performers on Social Mobility.
"It is very gratifying to be recognized for what we cherish," said University President Susan L. Thomas. "Academic and student excellence, exceptional teaching, meaningful innovation, enhanced social mobility and great value are essential components of what makes Truman such a remarkable, truly student-centered university."
Dedicated faculty members helped Truman secure a No. 1 nod on the list of
Best Undergraduate Teaching
. Truman was the top public school in the Midwest Region and No. 3 overall. Of the 27 schools on this supplemental list, Truman was the state's only public institution and the only Missouri school to make the top 10.
Truman again garnered a place on the list of
Most Innovative Schools
, coming in as the No. 1 public school – tied for No. 9 overall – in the Midwest Region. Of the 19 schools on this particular list, Truman was the only Missouri university to be included.
Three Truman undergraduate programs also earned recognition on stand-alone lists compiled by U.S. News & World Report. The computer science, nursing and business programs all met selective criteria which led to their inclusion on three respective lists.
U.S. News & World Report bases its rankings on several indicators of academic excellence, including graduation and retention rates, faculty resources, assessment by peers, financial resources, student excellence and alumni giving. Complete listings are available at
usnews.com/colleges
.