Johnson Appointed New Peace Corps Prep Program Coordinator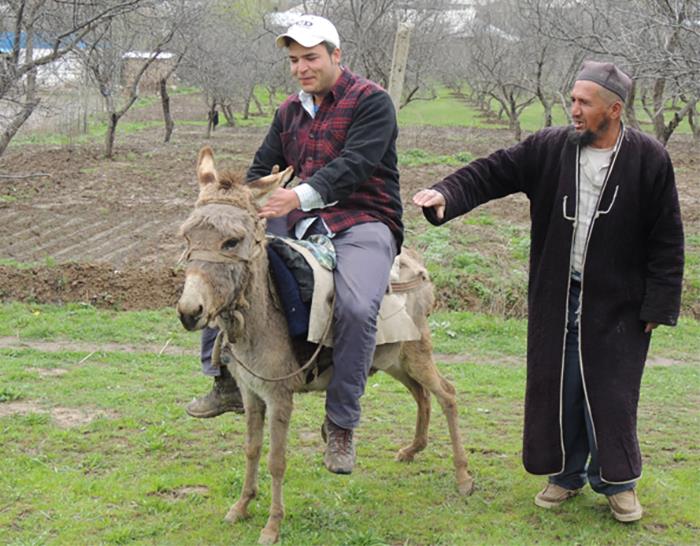 Bob Johnson rides a donkey while participating in the USAID Farmer-to-Farmer program in Tajikistan. Johnson will serve as the new campus Peace Corps Prep program coordinator starting in May.
Bob Johnson, assistant professor of agricultural science, was recently named the new Peace Corps Prep program coordinator.
The Peace Corps Prep Program is open to students of all majors and provides them an opportunity to gain credentials for working overseas and/or in any service-oriented career. Students are not required to join the Peace Corp as a program participant although serving in the Peace Corp comes with many benefits. It gives students a chance to immerse themselves in another culture, gain invaluable job and life experience, demonstrate a student's initiative and independence and making them much more competitive for highly selective graduate programs.
Johnson will work with current coordinator Mary Shapiro, professor of linguistics, during a transition period until he takes over in May 2023.
For more information on the program, email
mshapiro@truman.edu
or
bjohnson@truman.edu
or visit
peacecorps.gov/volunteer/university-programs/peace-corps-prep
.