Speaker Series Welcomes TV Host, Environmental Advocate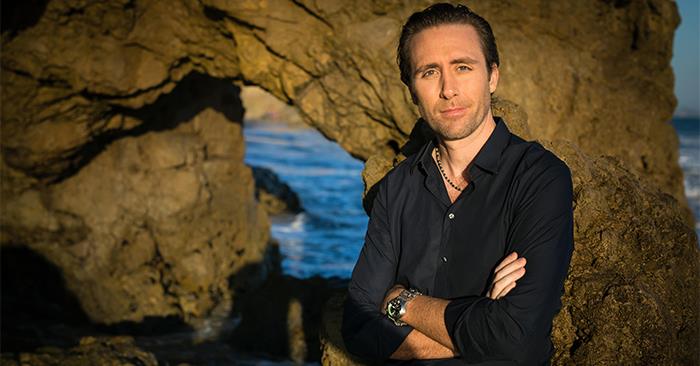 The Holman Family Distinguished Speakers Series will feature Philippe Cousteau at 7:30 p.m. April 8 in Baldwin Auditorium.
Inspired by the legacy of his grandfather Jacques Cousteau, Philippe is an Emmy nominated television host and producer, as well as an author, speaker and social entrepreneur. He is the host and executive producer of the Emmy nominated weekly syndicated series "Awesome Planet."
Cousteau and his wife Ashlan are the co-heads of impact for a new location-based destination experience about the ocean called "Hidden Worlds." They have also been the stars of the Travel Channel's hit series "Caribbean Pirate Treasure," and in 2016 they co-hosted "Nuclear Sharks," the No. 1 show for Discovery's Shark Week.
Cousteau's conservation efforts are focused on solving global social and environmental problems. In 2005 he founded EarthEcho International, a leading environmental education organization that is building a global youth movement to restore and protect the ocean. To date, EarthEcho has activated more than 2 million youth in 146 countries through its programs.
As an author, Cousteau's children's book, "Follow the Moon Home," was chosen for the prestigious Texas Bluebonnet Award Master List. In addition, he has co-written, "Going Blue" and "Make a Splash," both of which have won multiple awards. His book series, "The Endangereds," launched in September 2020. His latest book, "Oceans for Dummies," co-authored with Ashlan, was released in February 2021.
Cousteau is a sought-after speaker having hosted and keynoted various events for the United Nations, Harvard University, the Society of Environmental Journalists and countless corporate events and global conferences. He has testified before Congress several times and serves on the National Council of the World Wildlife Fund, the Board of Antarctica 2020, the Board of Directors of Green 2.0 and the Board of Advisors of the Environmental Media Association.
The Holman Family Distinguished Speaker Series was created in honor of Squire Paul and Meeda (Daniel) Holman by their children to honor their parents' long association with Truman. It is funded through an endowment with the Truman State University Foundation. There is no charge for attendance to this event.