Student-Athletes Earn Award for Academic Success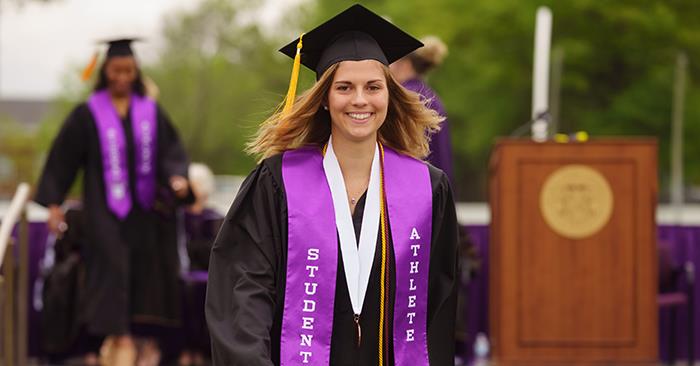 Truman was one of a record 42 NCAA Division II schools to earn the Presidents' Award for Academic Excellence.
The accolade is bestowed on institutions that have a 90% or higher Academic Success Rate in data released by the NCAA. Truman is one of six public institutions among the 42 on the list. Five other GLVC schools made the cut with William Jewell, Maryville, Rockhurst and Lewis joining Truman.
"This award is a testament to what our top priority is for coaches and student-athletes," said Jerry Wollmering, director of athletics. "We are proud of the work that our student-athletes put in, both in competition and in the classroom, and proud of our coaches in recruiting top-notch students that know education and a degree from Truman State University are valuable."
The Academic Success Rate is the percentage of student-athletes who graduate within six years of initial collegiate enrollment and includes virtually all Division II student-athletes.
Unlike the federal rate, the Division II ASR includes nearly 34,000 non-scholarship student-athletes and accounts for those who transfer to a Division II school after initial enrollment elsewhere, while removing student-athletes who leave school while academically eligible. The national ASR for the four cohorts of student-athletes who entered college from 2010 to 2013 is 74%.
Division II student-athletes continue to graduate at a higher rate than the general student body. Even when using the less-inclusive federal graduation rate, the 2013 entering class of student-athletes graduated at a rate of 62%, compared with 53% for the general student body.