Partnership Creates Path to Engineering Degree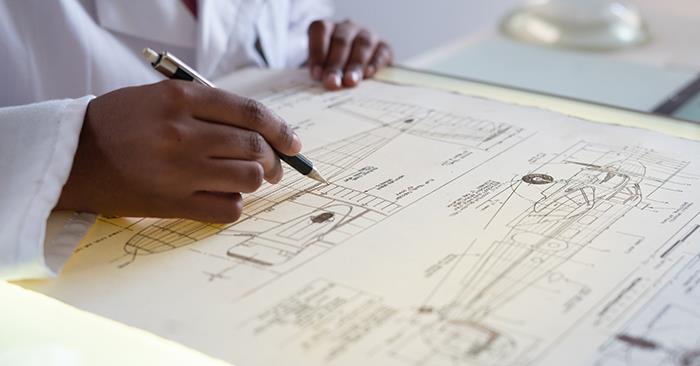 Through a newly established program, students can supplement their Truman degree with a bachelor's or even a master's degree in engineering from Washington University in St. Louis.
Truman has partnered with Washington University on a 3+2 and 4+2 dual degree program that allows students to complete an undergraduate education in both the liberal arts and engineering. Students in the program spend three years at Truman completing their Liberal Studies Program requirements, as well as some or all of their major requirements. After earning at least 90 credits, students then transfer to Washington University for two years of study in an engineering program. Upon completion, students receive two bachelor's degrees, one from each institution.
Students also have the option to remain at Washington University for an additional year in order to complete a master's degree in engineering.
"This new program will allow students to earn degrees from two of Missouri's premier institutions for higher education," said Tim Walston, dean of the School of Science and Mathematics. "This unique pairing of a public liberal arts university with a private research university will provide an affordable option and prepare students to excel in future careers by drawing on the strengths of both schools."
The dual degree program is open to students from all majors, however, Truman degree programs in the STEM fields provide coursework that aligns best with engineering requirements. Students are encouraged to work with their advisor to establish a degree plan for completing all the requirements for a Truman degree. Truman residency and major capstone requirements for graduation are waived for students in this program.
Washington University offers majors in: biomedical engineering; chemical engineering; computer engineering; computer science (not intended for Truman computer science majors); electrical engineering; environmental engineering; mechanical engineering; and systems science and engineering.
In order to participate in the dual degree program, Truman students must meet the following criteria: completion of 90 credits toward a Truman undergraduate degree; an overall GPA of at least 3.25; an overall GPA of 3.25 in math and science coursework; completion of all Truman Dialogues requirements; a letter of support from a faculty member in the Truman School of Science and Mathematics; be in good academic standing; not under review for any student conduct code violations; and be able to demonstrate English language proficiency as determined by Washington University.
For more information about this dual degree program
click here
or contact
Walston
or
Ian Lindevald
, chair and professor of physics. Details on Washington University's engineering programs can be found
here
.