Students Represent State at National Conference
Truman students Victoria Bynum, Joshua Gregg, Hailey Ketchum, Quan Luong and Ashton Wolter represented the state of Missouri at the Future Business Leaders of America-Phi Beta Lambda National Leadership Conference in Nashville, Tenn., this summer.
These students competed in FBLA-PBL's national business competition against state representatives from across the United States, Puerto Rico and China. At the Awards of Excellence program, it was announced that Bynum received third place in Accounting Principles. Wolter earned eighth place in Entrepreneurship Concepts. Luong competed in Marketing Concepts and was awarded eighth place. Gregg received eighth place in Sports Management and Marketing.
Truman's chapter also received the Gold Seal Chapter of Merit Award and its Local Chapter Business Report earned 10th place.
This year's national theme, "Excellence in Action" reflects the goals of FBLA-PBL members. FBLA-PBL is a nonprofit organization that prepares students for careers in business and business education. Its mission is to bring business and education together in a positive working relationship through innovative leadership and career development programs.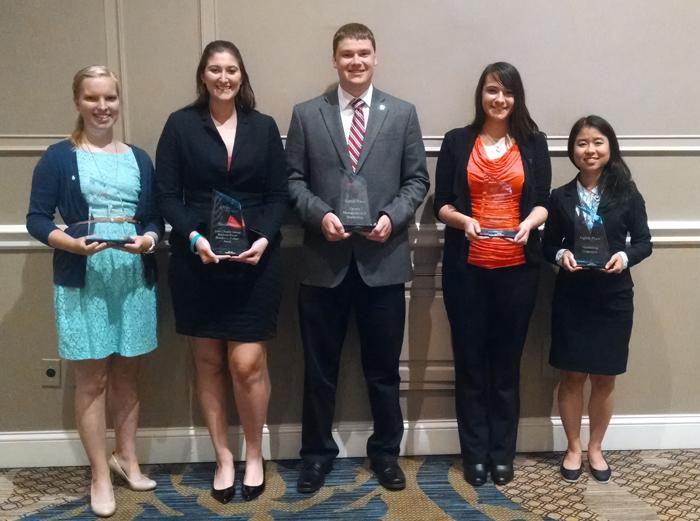 Truman students at the FBLA-PBL's national business competition in Nashville, Tenn. Pictured, from left, Victoria Bynum, Hailey Ketchum, Josh Gregg, Ashton Wolters and Quan Luong.