Lyceum to Close Season with Orchestra
Truman's 2012-2013 Kohlenberg Lyceum Series will culminate with the Chamber Orchestra Kremlin at 7:30 p.m. March 27 in Baldwin Hall Auditorium.
Chamber Orchestra Kremlin, founded and led by Misha Rachlevsky, has earned national and international recognition as one of Russia's leading ensembles. The ensemble is comprised of some of Russia's most talented young string musicians. Since it's founding in 1991, the orchestra has played under Rachlevsky and toured across North and South America in addition to Europe and the Far East. The orchestra has acquired its own niche due to the unique style and creativity of conductor Rachlevsky.
Rachlevsky was born and trained in Moscow, but left the Soviet Union in 1973, settled in the United States in 1976 and was the director of the New American Chamber Orchestra from 1984 to 1991. He assembled the Chamber Orchestra Kremlin that year. With more than 20 years of excellence under its belt and a devoted audience from home, the orchestra provides high-energy performances that stay with listeners long after the last note has been played.
Tickets will be available free of charge for students, faculty and staff starting March 20. Students may pick up their tickets at the Student Activities Board Office in the Student Union Building. Faculty and staff may acquire their tickets at the information desk in the Student Union Building.
General admission tickets cost $7 and are available at the Truman Cashiers Window in McClain Hall or on the square at Edna Campbells. Tickets may also be purchased online at
lyceum.truman.edu
.
For additional information, visit
lyceum.truman.edu
or contact 660.785.4016.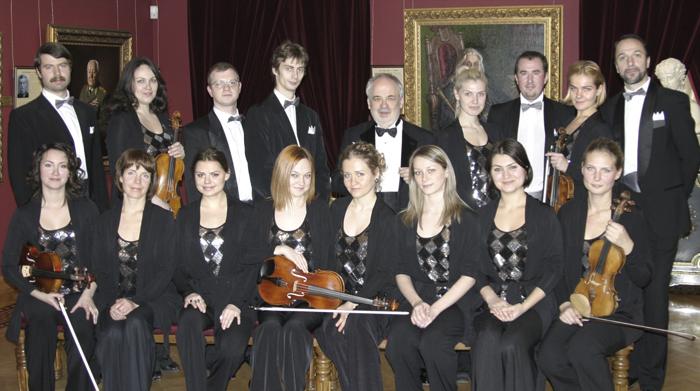 Members of the Chamber Orchestra Kremlin