Summer Program Offers Ancient Exploration
A summer of inspired learning took place for the 12 Truman students who participated in the Middle East Study Abroad course lead by professor Mark Appold.
The program includes a five-week exploration of ancient and modern sites in Turkey and archaeological work projects in the northern Israeli cities of Bethsaida in the Golan.
While in Israel students live in a Jewish kibbutz and share in excavation work at the dig site of an ancient capital city, which also figures prominently in the New Testament narrative of Jesus of Nazareth. On weekends, students tour the Sea of Galilee, the Mediterranean Sea and the Dead Sea. The final week is spent in Jerusalem and the West Bank gaining insight and critical understanding of the Israeli-Palestinian conflict.
The study abroad course carries six credit hours. It involves pertinent reading assignments, book reports, a diary and a research paper.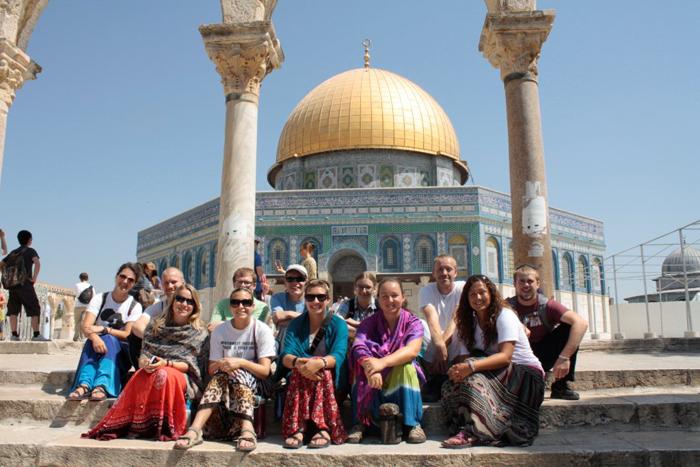 Pictured at the Dome of the Rock in Old Jerusalem, back row: Megan Pattee, Adam Keeton, Jeremy Bone, Ben Batzer, Samantha Wickam, Adam Steiger and Joshua Crow. Front row: Dylan Terry, Deanna Barger, Heather Redel, Jenna Hurty, and Victoria Meeks.