Speaker Overcomes Tragedy to Inspire
Truman will host a free presentation by inspirational speaker and ESPY award recipient Aaron Thomas at 7 p.m. Sept. 18 in Pershing Arena.
Thomas is the son of the late Ed Thomas, a long-time football coach for Aplington-Parkersburg High School in Parkersburg, Iowa. Not long after helping his town recover from the aftermath of a tornado, Ed Thomas was killed at the hands of a mentally ill former player.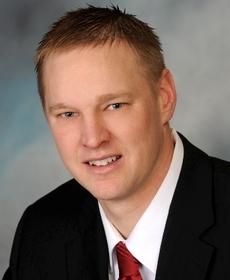 Aaron Thomas
Aaron Thomas and his family found the strength to immediately extend grace and kindness to the family of the man who murdered his father. He is an inspiring example of courage, resilience and the very best of the human spirit. At the 2010 ESPY Awards Thomas and his family received the Arthur Ashe Courage Award. The 10-minute video produced by ESPN, which documents the Thomas family story, can be seen online at
www.youtube.com/watch?v=ukodLTOTens
.
In his presentation, Thomas shares his story and shows audiences how to deal with adversity, set important goals and live a meaningful life of passion. Imparting the lessons of his father and lessons from his own career inspiring young people, Thomas challenges organizations to think through what they must do to stand out, be the best in their field and define—and exemplify—the true value they provide to their members, customers and employees.
Thomas' appearance is sponsored by Bulldog LEADERS, Truman Athletics and ROTC.