Khidir Completes Summer Research at Stanford University School of Medicine
Senior biology and anthropology major Hazar Khidir completed biology research at the Stanford University School of Medicine in Stanford, Calif., through the Amgen Scholars Program this summer.
The program provides undergraduate research opportunities to selected students at some of the top-ranked universities in the nation.
Khidir focused her research on genomics, specifically determining the mutations that are responsible for rare Medalian diseases. The research lasted eight weeks spanning from mid-June to mid-August.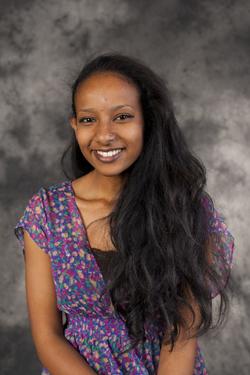 Hazar Khidir
After working in a research lab at Truman, Khidir decided to apply to the program.
"I'm really interested in integrating biomedical research into my future career. This program seemed like a really great fit for my interests," Khidir said.
The experiences Khidir had completing the program helped shape her future career aspirations.
"I learned that there are many career options in science," Khidir said. "From working for a biotechnology company like Amgen, to serving as a professor and head of laboratory, there are many, many options. I also gained a little bit of programming experience through my research project and gained some experience communicating science through a poster and oral presentation at the end of the program."
For students interested in completing summer research, Khidir recommends applying to multiple programs.
"Research is going to be a component of my post-college education, so having the skills I gained from this program will prove invaluable in my future endeavors."
For more information on the Amgen Scholars Program, visit
www.amgenscholars.eu
.