Pickler Memorial Library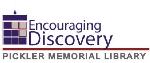 Research Assistance Program (RAP) Sessions Available

Do you think you need a little extra help with your term paper or research project, such as refining your topic or locating useful and appropriate sources?
The subject librarians can offer some extra guidance through a RAP session tailored to a specific research need.
RAP is designed to:
• Provide one-one assistance
for research assignments with
a subject reference librarian.
• Help you find appropriate
sources of information
(databases, print sources)
based on the requirements of
your assignment.
• Show you search techniques,
including identifying
relevant subject headings and
limit functions.
• Help you find valuable
resources outside of Pickler
through MOBIUS and
Interlibrary Loan services.
Reference librarians can help find appropriate resources for:
• Class presentations.
• Term papers.
• Undergraduate research
projects.
• Graduate thesis or project.
To schedule a RAP consultation, you can:
• Contact a subject librarian.
• Send an e-mail to Ask-A-
Librarian.
• Call the Reference Desk at
785.4051.
• Come to the Reference Desk,
first floor of Pickler Library.
Appointment times will vary, but it is recommended to allow 30-45 minutes for your consultation.