Class Offers Employees Insight into How Truman Functions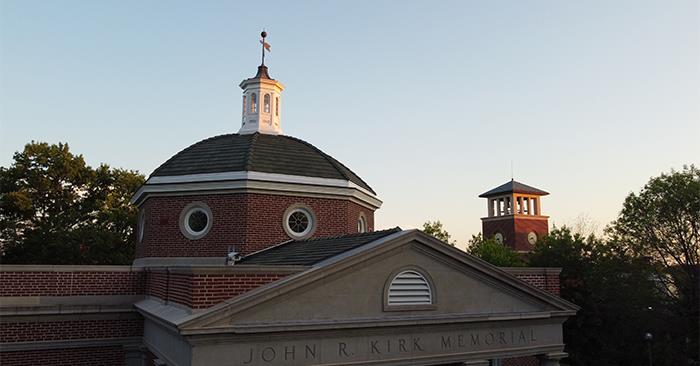 This fall, interested faculty and staff members can take "Truman 101: How Truman Functions" free of charge in order to help develop a greater understanding and shared knowledge of how the University operates as a liberal arts and sciences institution in Missouri.
While every person at Truman plays an important role in achieving
Truman's mission
, it is not uncommon for individuals to have little knowledge about how their work fits within the broader University framework and how the University, both as individual units and as a whole, functions. Having this foundational knowledge can support individuals in achieving their personal goals at Truman while also strengthening the University's pursuit of its mission.
In this course, students will learn about: the state of public higher education in Missouri and the impact on Truman; Truman's organizational structure and associated operations; essential functions of the University; and how Truman is greater than the sum of its parts.
To register: log in to TruView; in the search bar, type "Employee Training"; click on "Employee Training & Compliance"; click on the second bullet, "Register for Faculty/Staff courses."

Class will meet in person at 10:30 a.m. Thursdays in McClain Hall. A complete schedule can be found below.


Week 1, Aug. 24
Truman is All of Us and None of Us
Sue Thomas

Week 2, Aug. 31
Enrollment Management (Recruitment, Retention, Funnel, Enrollment Cliff)
Tyana Lange

Week 3, Sept. 7
Budgets & Appropriations (Education & General vs. Auxiliary)
Dave Rector

Week 4, Sept. 14
Academic Affairs
Eric Freedman

Week 5, Sept. 21
Advancement: Fundraising & Alumni Relations
Ernie Hughes

Week 6, Sept. 28
ITS: Systems and Software
Donna Liss

Week 7, Oct. 5
Facilities
Dave Rector

Week 8, Oct. 12
Mid-Term Break

Week 9, Oct. 19
Student Engagement & Marketing
Tyana Lange

Week 10, Oct. 26
Shared Governance
Kathryn Brammall, Kerrion Dean, Colleen O'Reilly, Sue Thomas

Week 11, Nov. 2
Employee Types and Workloads & Higher Education Law
Melissa Garzanelli, Amy Clendennen

Week 12, Nov. 9
Data Access and Availability, Integrated Postsecondary Education Data System (IPEDS) & Clearinghouse
Nancy Asher, Jonathan Vieker

Week 13, Nov. 16
Emergency Procedures & Clery Act
Sara Seifert

Week 14, Nov. 23
Thanksgiving Break

Week 15, Nov. 30
Academic Organization
Eric Freedman, Kevin Minch

Week 16, Dec. 7
So That's How It Works!
Sue Thomas

Finals Week, Dec. 14
TRU-MAN!
Sue Thomas and Guests