Stein To Give Commencement Address
Robert Stein, Missouri's Commissioner of Higher Education, will be the speaker for the 2008 December Commencement ceremony. The ceremony will take place at 11 a.m. Dec. 13 in Pershing Arena.
Stein has held his current position for the past two years, and for 20 years before that he worked with the Missouri Department of Higher Education (MDHE).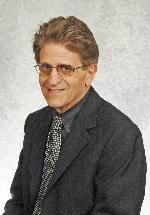 Robert Stein
Prior to joining the MDHE, Stein served in faculty and administrative roles at the University of Northern Colorado, including department chair, Interim Dean of the College of Arts and Sciences and Assistant Vice President for Academic Affairs.
He is professor emeritus from the University of Northern Colorado and is actively involved in local, state and national groups championing the benefits of higher education, providing leadership in Missouri for the development of state policies, and promoting initiatives designed to improve student learning and success in postsecondary education.
Stein received a bachelor's degree in sociology and philosophy from Beloit College in 1964 and went on to earn his master's and Ph.D. in sociology from Vanderbilt University.