St. Louis Ballet to Perform at Truman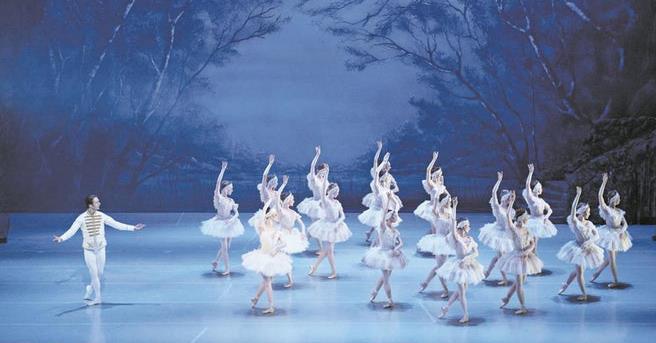 Saint Louis Ballet
will perform at 7:30 p.m. Oct. 19 in Baldwin Auditorium as part of the Kohlenberg Lyceum Series.
Established in 1975, Saint Louis Ballet has been dedicated to advancing the art of ballet in St. Louis for more than 40 years. Recent seasons included full-length classics such as "The Nutcracker," "Cinderella," "Don Quixote," "Romeo & Juliet," "The Sleeping Beauty," masterpieces by George Balanchine and Twyla Tharp, innovative new works by Gen Horiuchi and much more. Consisting of 24 internationally acclaimed dancers, they are recognized as the only professional resident ballet company in the St. Louis region. They present a season of four fully mounted productions serving 20,000 people in approximately 24 public performances annually.
Their performance at Truman will feature small sections from three different ballets. They will perform "Correlazione" with choreography by Miriam Mahdaviani. This piece was originally choreographed for New York City Ballet where artistic and executive director Horiuchi and choreographer Mahdaviani were dancers together. They will also perform "Contemporain" with choreography by Horiuchi. This piece was originally created in fall 2020 to showcase the dancers safely in a series of solos and duets that harken back to simpler, more playful times. The last ballet of the night will be "In Reel Time" with choreography by Brian Enos. This piece premiered at the end of the Saint Louis Ballet's last season. Enos will also be joining the ballet as their tour director.
Admission is free but tickets are required. Tickets can be obtained at the ticket window in Baldwin Hall the night of the event, or they can be reserved in advance at the Sue Ross Arts Center in downtown Kirksville, the Advancement Office in McClain Hall 205, the Admissions Office and the Union and Involvement Office main desk in the Student Union Building. For additional information, visit
lyceum.truman.edu
, call 660.785.4133 or email
lyceumseries@truman.edu
.