Truman Selected as Missouri's "Hidden Gem"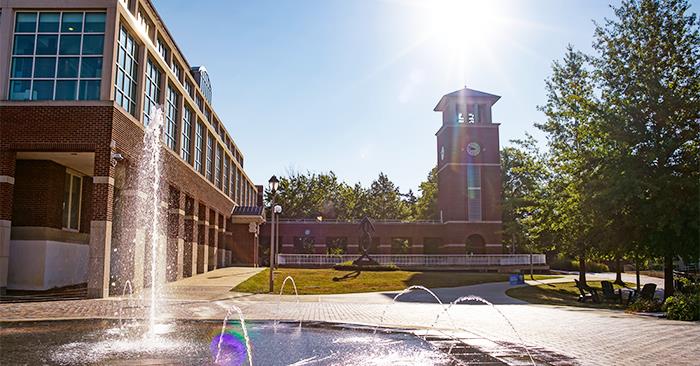 Truman has been highlighted as one of the best colleges in the country based on a combination of factors including graduation and retention rates, student-to-faculty ratio, selectivity and the school's financial health.
The college planning site College Raptor included Truman on its recently released list of
Hidden Gems in the U.S
. To qualify, schools must receive fewer than 5,000 applications per year, have fewer than 7,000 undergraduate students, offer five or more unique majors and have an acceptance rate of 10% or higher. College Raptor selected one school from each state and the District of Columbia, and Truman was recognized for Missouri. Of the 51 schools to be honored, more than 75% were private institutions.
In addition to the overall U.S. recognition, Truman was specifically honored on the list of
Hidden Gems in the Plains Region
. Among the states of Iowa, Kansas, Minnesota, Missouri, Nebraska, North Dakota and South Dakota, Truman was one of only 21 highlighted schools. It was one of only four public schools recognized in the region, and the only public school of the three universities acknowledged in Missouri.
Fiscal responsibility earned Truman a spot on College Raptor's list of
Best Hidden Gems for Middle-Class Affordability
. Created as a guide for a "typical" middle-class family – defined by College Raptor as a family of four with one student in college, a family income of $80,000 and total assets of $50,000, excluding primary residence – Truman was No. 25 on the list of 25 schools deemed most affordable. It was the only Missouri school to be included on this particular list.
College Raptor is a college planning site that offers side-by-side comparisons of estimated financial aid packages along with simplified campus match scores and admission chances. Factors taken into consideration for its Hidden Gems lists include retention rates, graduation rates, student-to-faculty ratio, endowment per student, selectivity and other key metrics as reported via the National Center for Education Statistics (NCES) for the most recently available enrollment year.