Alumni to be Honored at Homecoming Events
Several Truman alumni will be honored at various events during Homecoming 2008.
This year's Alumni of the Year are Lanny and Beth (Fisher) Morley, natives of Green City, Mo. They married in 1961 while attending Truman State.
Lanny, who was a member of Blue Key and Sigma Tau Gamma, graduated in 1962 with a bachelor of science degree in mathematics. Beth was a member of Cardinal Key and Alpha Sigma Alpha and graduated in 1963 with a bachelor of science degree in business education.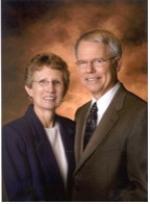 Lanny and Beth Morley


Lanny began his career as a mathematics teacher at Kirksville Jr. High, and later taught at Northwestern High School in Mendon, Mo. Meanwhile, Beth worked in an accounting office in Brookfield, Mo. In 1964, Lanny earned his master's degree in mathematics education from Truman.
Lanny furthered his education by earning a master's degree in mathematics from the University of Illinois in 1966, and after receiving a Ph.D. in mathematics from the University of Missouri-Columbia in 1970, he joined the Truman faculty as an assistant professor of mathematics. Twelve years later, he became the division head of Mathematics and Computer Science, and in 1994 he served as acting Vice President of Academic Affairs. In 1997, he returned as the division head (dean) of Mathematics and Computer Science. Lanny was also active in numerous University committees and professional organizations, as well as a variety of church activities.
After the couple welcomed their first child, Beth became a full-time homemaker and volunteered in various service organizations. She also taught night classes and typed doctoral dissertations. Beth devoted herself to family, church, volunteer work, and paying special attention to caring for and nurturing their four children.
All four of the Morleys' children attended Truman. Sara received a bachelor of science in education, Tricia received a bachelor of arts in English and a master's in communication disorders, David received a bachelor of science in computer science, and Daniel studied accounting for two years before finishing his degree at the University of Missouri-Columbia. In addition, numerous other family members hold degrees from Truman or studied at the university for significant periods of time, including a daughter-in-law and two sons-in-law, Beth's father and her four sisters, and Lanny's mother, brother, sister-in-law, and several cousins.
In 2007, after serving on the Truman faculty and administration for 37 years, Lanny retired as professor emeritus of mathematics and dean emeritus of mathematics and computer science. In retirement the Morleys enjoy the beauties of nature at their home near Thousand Hills State Park and the increased freedom to travel and spend time with family.
The Young Alumna of the Year is Erin Lesczynski of Alexandria, Va. She works in international relations for the federal government in Washington, D.C.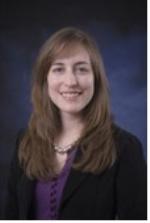 Erin Lesczynski
A Pershing Scholar, Lesczynski graduated from Truman in 2002 with bachelor of science and bachelor of art degrees in political science. While attending Truman, she served as the 2002 Homecoming chair, president of Alpha Sigma Alpha, a student ambassador, and a member of Omicron Delta Kappa and Phi Eta Sigma. As part of her college experience, Lesczynski studied abroad with the Missouri-London program, interned with Congressman Kenny Hulshof in Washington, D.C., and participated in Missouri's International Business Internship Exchange program in Monterrey, Mexico.
In 2004, Lesczynski earned a master's degree in international affairs from Texas A&M University, and she interned with the U.S. Department of State at the U.S. Mission to the United Nations in New York City.
Lesczynski currently serves as vice president of Truman's Mid-Atlantic Alumni Chapter. She is also a member of Truman's Alumni Association Board of Directors, serving as vice-chair of the Board's Chapter Development Committee.
Lesczynski graduated as valedictorian from Kirksville High School in 1998. She is the daughter of Bettie and the late David Lesczynski. David was a professor of agricultural science at Truman for 18 years and Bettie is the director of the Catholic Newman Center. Lesczynski's sister Megan is a 2007 Truman graduate and teaches high school in San Antonio, Texas. Her brother Kevin is a veterinarian in Marble Falls, Texas.
Ron and Elsie Gaber, G. Ruth (Black) Mach and Wilma (Rayfield) Maddox will each receive the Distinguished Service Award this year.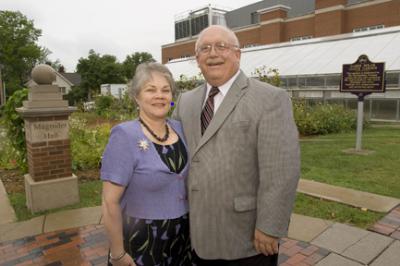 Ron and Elsie Gaber
Ron and Elsie Gaber have had a passion for serving higher education and the health care profession since the beginning of their careers. The Gabers, who have been married for 32 years, have served the Kirksville community for more than three decades. Ron currently serves as Vice President for Student and Alumni Services for A.T. Still University (ATSU) and is an associate professor in the Department of Family and Community Medicine. Elsie is the associate dean for ATSU's online School of Health Management.
A native of Rhinelander, Wis., Ron received his bachelor's and master's degrees from the University of Wisconsin-LaCrosse and his specialist degree in education from Truman in 1982.
Elsie received her bachelor's degree in English and psychology and master's in education from Eastern Illinois University. She earned her education specialist degree from Truman in 1987 and completed her Ph.D. in administration at Walden University in 1994.
The Gabers have many professional and service accomplishments. Ron served as the director of Housing and Residence Life for 12 years at Truman where he focused on student development and the creation of living/learning communities, transforming Residence Life at Truman. The Housing and Residence Life program gained a national reputation for its student development model and attracted residence life staff throughout the nation during his tenure. Ron was also elected president of the Upper Midwest Association of College and University Housing Officers and later elected as an executive board member of the national association. Upon his departure from Truman, residence life staff and students established the Gaber Residence Life Achievement Award Scholarship, which is given annually to deserving student residence life leaders.
In 1988, Ron accepted the dean of students position at the Kirksville College of Osteopathic Medicine (KCOM). Today, he is an officer and is responsible for approximately 50 staff members from the Missouri and Arizona campuses. His main focus in the health care profession is to create co-curricular educational and support programs that nurture student wellness, professionalism, leadership, and service. Additionally, Ron has taught college courses and conducted community seminars on death and dying for 30 years. He is the author of "The Death of Adult Children through the Eyes of Grieving Parents."
Ron has also been very involved in community organizations and service. His leadership includes: president and founder of the regional Hospice; chairman of the 2000 Adair County Census Committee; president of Phi Delta Kappa; chairman of the Hazel Creek Concerned Citizens Committee; president of the Rotary Club of Kirksville; member of Smoke Free Kirksville; chairman of the Truman and KCOM United Way; member of the Benevolent Giving Society; and co-chair of the Rotary Park Planning Committee. Some of his service awards include: the Distinguished Service Award in 2004 presented by the KCOM Alumni Association; the Four-Way Test Award by the Rotary Club of Kirksville in 2005; and the George Windsor Award for fairness, intelligence, loyalty and service by the ATSU Board of Trustees in 2006.
Ron and Elsie also received the Distinguished Patron Award from the Kirksville College of Osteopathic Medicine in 2007.
Elsie began her career as a vocational specialist with KCOM, and in 1980 she became an academic advisor for Truman. In 1993, she was one of two first recipients of the O'Donnell-Lee Advising Award, which honors outstanding academic advisors at Truman. In 1996, Elsie returned to ATSU to serve as Assistant Vice President (AVP) of Institutional Support. She became AVP of Community Developments then AVP of University Relations prior to assuming her current position, associate dean of the online ATSU-School of Health Management in 2003.
While she was AVP of Community Developments, she helped facilitate the concept, design, and construction of St. Andrews, a senior apartment/community center complex. Elsie wanted to expose students and healthcare professionals to an active living and learning environment of seniors where not only the pathologies of aging can be examined, but more importantly, the tenants of healthy aging can be understood first-hand. Through a MHDC tax credit project, MDED block grant, the expertise of senior campus professional development group, and the educational expertise of ATSU, the 50-unit independent living apartments and the senior community center were opened in May 2005.
Like Ron, Elsie has been very active in community and service organizations. She chaired the Highway 63 Transportation Corporation that partnered with the Missouri Department of Transportation (MoDOT), Koch, Inc., and the citizens of Kirksville to build the highway that connects Macon to Millard, ahead of schedule by opening in October 2005. In 1990, she was awarded the Missouri Outstanding Leader by Women of Today, and in 1999, she served as the first woman president of Kirksville Thousand Hills Rotary Club (and one of seven for the state of Missouri). She was president of Phi Delta Kappa and chairperson of the Truman and KCOM United Way drives. In 1996, she was the Rotary International Group Study Exchange Leader to Norway, and she was honored with the Four Avenues of Service Recognition Award presented by Rotary International in 2001.
In 2005, she chaired the Rotary Centennial Project for her club; The project created the Energy Trail that connects the Senior Center to ATSU Student Center. As a charter member of the Kirksville Thousand Hills Rotary Club, vice president of the Kirksville Area Chamber of Commerce, and member of Kirksville Master Gardeners, she envisioned the opportunity for the Rotary Centennial Project to be a merger of missions that would better serve the health of the Kirksville community.
The Gabers dedicated the Gaber Solar Clock Garden adjacent to Magruder Hall in honor of the outstanding Truman science faculty and residence life staff. They reside in Kirksville and are members of Truman's Northeast Missouri Alumni Chapter and the Pershing Circle.
Ruth (Black) Mach of St. Louis has built a reputation as an innovative and effective educator throughout her career. She currently serves as a consultant for the School District of Clayton (Mo.) and director of substitute teacher orientations.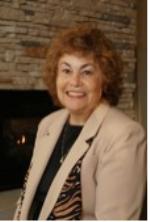 Ruth Mach
From 2004-2008, Mach was the assistant superintendent for middle and elementary schools in St. Louis public schools. Prior to that she served as an elementary principal in the School District of Clayton for 21 years, and under her guidance, Meramec Elementary School was among the first schools in Missouri to be honored as a Blue Ribbon School of Excellence in 1986. Upon her retirement from the Meramec Elementary School District in 2004, the City of St. Louis proclaimed April 9, 2004, as "Dr. Ruth Mach Day" and the City of Clayton proclaimed May 20, 2004, as "G. Ruth Mach Day." In prior years, Ruth served as the director of reading and as the elementary principal in the School District of Mehlville and taught in the Lindbergh and Affton School Districts.
Mach received a bachelor of science in education from Truman and went on to earn a master of education degree from the University of Missouri-Columbia and a doctorate in educational administration from St. Louis University. Her post-graduate certification includes: superintendent's certification; teacher of the behaviorally disturbed; teacher of learning disabled; elementary administration; and reading specialist.
During her tenure as a student at Truman, Mach was actively involved in campus activities including Alpha Sigma Alpha, Cardinal Key, Pi Kappa Delta, Kappa Delta Pi, Speech and Forensics, and was a cheerleader. She was appointed to the Truman Board of Governors in 1995 and served as a member of the Board from February 1995 to April 2007, serving as secretary in 1997 and 2004, vice president in 1999 and 2005, and president 1998 and 2006. She continued her presidency through 2007. Mach also served on the Truman Foundation Board for many years.
Throughout her career, Mach has accumulated a number of honors and recognition including Distinguished Principal Awards presented by the Missouri Association of Elementary School Principals and the St. Louis Suburban Principals Association. In addition, she was awarded a Certificate of Honor from the United States Department of Education as principal of an elementary school achieving national exemplary status, a Certificate of Honor from the National Association of Elementary School Principals as principal of a nationally honored elementary school, and a Certificate of Honor from the Missouri Association of Elementary School for being one of 11 nominees for the first national United States Department of Education Elementary School Award.
Mach is a member and past president of the St. Louis Principal's Association, the St. Louis Suburban International Reading Association, and Kappa Delta Pi, a national education honorary organization. She is a member of the board of directors for Aim High, a partnership between St. Louis Priory School and John Burroughs School, and she also serves on the Magic House Educational Advisory Board and the St. Louis Post-Dispatch Advisory Board of Educational Publications.
Mach is a member of Truman's Kirk Society. Her husband, Stan, recently deceased, was also a graduate of Truman. They have two sons, Steven and David.
Wilma (Rayfield) Maddox is the business manager for Vision Care Associates, LLC in Macon, Mo. She graduated magna cum laude from Truman in 1979, earning a bachelor of science degree, and was a member of the Truman Board of Governors from December 1993 to March 2008, serving as secretary in 1995, vice president in 1996, and president in 1997.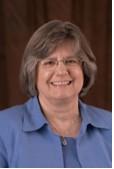 Wilma Maddox
Maddox and her husband Mark are members of Truman's Pershing Circle, and in honor of their ongoing connection to the University, the couple established a scholarship in 2007 to encourage students to participate in a study-abroad experience at Truman. Their two daughters, Sarah ('06, '08) and Rebecca ('07), both Truman graduates, participated in study-abroad programs while attending the University.
Maddox is an active member of the Macon United Methodist Church. She is also a member of the Truman Chapter of Phi Kappa Phi and is past president of the Missouri Affiliate of the American Foundation for Vision Awareness. She served on the Missouri K-16 Coalition, the Board of Education of the Macon County R-1 School District, and the board of the Wesley Foundation of Kirksville. They have two sons, two daughters and three grandchildren.
Stan and Doris (Pickens) Bohon ('43) of Kirksville will serve as Grand Marshals of Truman's 2008 Homecoming Parade. A Kirksville native, Stan graduated from Kirksville High School and spent three years as a student at Truman where he was active in Sigma Tau Gamma Fraternity and Blue Key. He then attended the University of Missouri School of Dentistry, graduating in 1946. Stan was an Army Captain serving in the 24th Division, 19th Infantry as chief regimental dental officer in occupied Japan.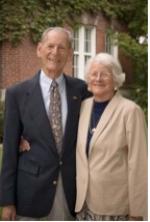 Stan and Doris Bohon
Doris grew up on a farm south of Green City, Mo., graduating from Green City High School in 1939. She earned a bachelor of science in education with two majors ? business education and physical education ? from Truman in 1943. While attending Truman, she was active in Alpha Sigma Alpha social sorority, Cardinal Key, Pi Omega Pi, and the Women's Athletic Association. As students at the University, Stan and Doris met in Dr. Selby's typing class. Stan says, "One look at Doris and I knew I had met the woman I wanted to spend the rest of my life with." Doris took more convincing, but says, "I was just playing hard to get!" They were married in December 1944. Stan joined his father and brother in the Bohon Dental Group in Kirksville. He retired in 1991.
Doris served on the Truman Foundation Board for six years, and Stan and Doris are members of the Truman Northeast Missouri Alumni Chapter, the John R. Kirk Society and the Pershing Circle. Stan and Doris have been active in the Kirksville community, and both have served as elders and clerks of session at the First Presbyterian Church in Kirksville. Stan is past president of the NEMO Dental Society and the Kirksville Lions Club. Doris is past president of the Sojourners Club and the Becky Thatcher area Girl Scout Council, and she also served as a Troop Leader in Kirksville. In 1981, Doris received the Citizen of the Year Award presented by the Kirksville Area Chamber of Commerce, and she has been active in the Monday Club and the Chapter CW of PEO.
The Bohons have three children: Rick, a dentist in Columbia, Mo.; Connie, a physician in the Washington, D.C. area; and Libby, a dental hygienist working with husband and dentist Don Riley of Kirksville. Libby is a 1982 Truman graduate and attended dental hygienist school in Kansas City where her father attended and where she met husband Don. In addition to their three children, Stan and Doris have seven grandchildren. The couple spends the winters in Florida but they say, "Kirksville will always be home!