Nursing Students Help Support Vaccine Clinics and School Health Screenings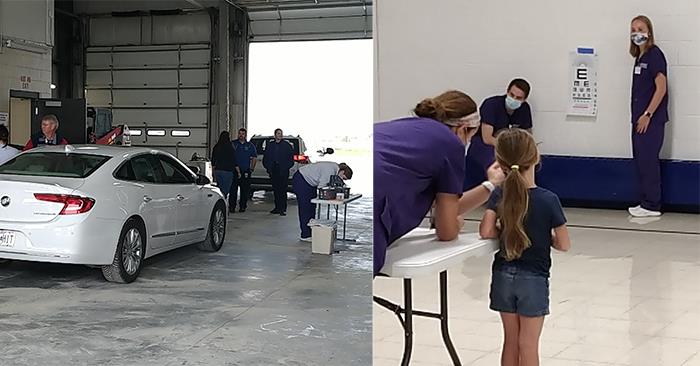 The seniors in Truman's "Rural Public Health Nursing" class have had a busy fall semester.
Two weeks into the semester, nursing students began helping local public health departments with annual flu vaccination campaigns and school health screenings. They assisted in numerous flu vaccination and COVID booster clinics for Adair, Knox, Lewis, Linn, Putnam, Schuyler and Sullivan counties, as well as the student health center on campus. The students also supported school health screenings in Scotland and Linn counties.
Earlier this year, the department was awarded the Nursing Education Incentive Program Grant from the Missouri State Board of Nursing. Part of that grant included the addition of a new clinical coordinator to the Nursing Department. Corie Pryor joined the department in August. In addition to renewing and strengthening many relationships with previous host sites for clinical experiences, she has also helped form new partnerships.
These new partnerships include placing senior students at Hospice of Northeast Missouri for clinical experience and participation in Project Northeast Missouri Connect where junior students from the "Adult Health" class also helped to provide blood pressure screenings at the event.
"Some clinical sites had suspended accepting students during 2020 and spring of 2021 due to the COVID-19 pandemic," said Nola Martz, assistant nursing professor. "Having Corie as a clinical coordinator devoted to making those connections and coordinating student placement has been instrumental for all of the clinical courses in the nursing program."