Commencement Ceremony Converted to Virtual Format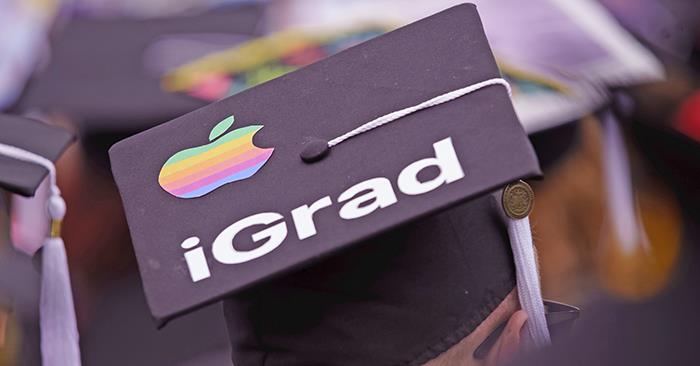 In accordance with CDC guidelines, and in consultation with the city of Kirksville and the Adair County Health Department, Truman made the difficult decision to move its Aug. 1 commencement ceremony to a virtual format.
In March, it was announced that the traditional spring commencement was postponed with the hope that, barring any unforeseen circumstances, the ceremony would take place on campus Aug. 1 to give graduates and their families the opportunity to celebrate a significant milestone together. Knowing the importance of the ceremony, the University considered every option to conduct it in person. Concerns raised by the coronavirus continue, and the health and well-being of all those who would be in attendance must take precedence at this time. CDC guidelines still advise against gatherings of more than 250 people, with the highest risk of spreading COVID-19 occurring in large in-person gatherings where it is difficult for individuals to remain spaced at least six feet apart and attendees travel from outside the local area. With an estimated crowd size in excess of 3,000 people, it would not be possible to properly social distance nor is it logistically feasible to plan multiple ceremonies involving less than 250 people.
Truman's virtual commencement ceremony will be broadcast at 11 a.m. Aug. 1 on YouTube and the University website. It will follow a similar format as a traditional event and feature remarks by selected speakers. All graduates' names will be displayed during the presentation.
Part of the ceremony will involve a photo montage, and graduating students are encouraged to submit photos from their time at Truman. These can include pictures of students in their cap and gown at home, as well as photos of them at a campus location with a special personal significance or from events hosted by their student organizations. Photos can be
submitted here
by July 22.
Details for the December 2020 commencement ceremony have not been finalized. Any May or August 2020 graduates interested in the possibility of participating in the May 2021 commencement ceremony need to contact the Registrar's Office at
registrar@truman.edu
by Feb. 15, 2021 to be added to the event email list.
As announced June 15, Truman plans to conduct in-person classes this fall while observing CDC guidelines for higher education. Additional details will be announced July 9. Classrooms will allow for social distancing, and additional sanitation protocols will be implemented. Some courses will be offered through alternate delivery methods or a hybrid of online and in-person formats. Details on specific courses will be available after July 15. Due to the ever-changing circumstances related to COVID-19, the University will maintain as much flexibility as possible and will make any necessary adjustments as needed. Updates on the fall semester will be emailed to students and posted to
truman.edu/fall2020
as they become available.