CMDS Earns Awards from State Association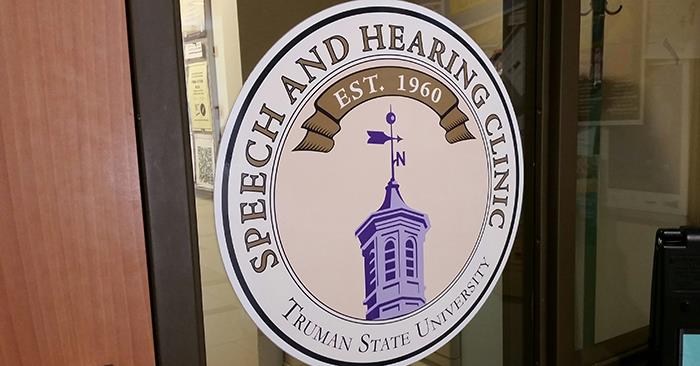 The Communication Disorders (CMDS) Department is proud to announce a variety of awards were bestowed upon faculty, students, clients and staff by the Missouri Speech-Language-Hearing Association (MSHA).
Melissa Passe, director of clinical education for CMDS, was awarded Honors of the Association by MSHA for 2020. This award recognizes exceptional and extraordinary contributions to the field of speech, language and hearing, and is the highest honor the Association can give. In addition to serving in a variety of roles with MSHA, including president of the association in 2005-06, Passe has served on numerous national committees through the American Speech-Language-Hearing Association (ASHA). Just a few of her roles with ASHA include president of the Council for Clinical Certification and member of the Board of Ethics.
Emily Hathhorn, graduate student in CMDS, was a awarded the Graduate Student of the Year in speech-language pathology by MSHA. After the faculty in CMDS chose Hathhorn as Truman's nominee, she provided a writing sample, letters of recommendation and a resume to be considered for this award. Chosen as the top graduate student out of nine programs in the state, Hathhorn has brought this award back to Truman. It was last won by Kelsey Aurand de Razo, now a current instructor in CMDS, in 2015.
Linda Bindner, instructor in English, was awarded the Adult Ambassador of the Year by MSHA. Bindner sustained a brainstem stroke in 2004 which left her "locked-in," unable to move any muscles in her body except for her eyes. In the years since, Bindner has worked diligently in the clinic as well as other venues to regain functional speech abilities. She always brings a positive attitude to her sessions and has contributed to the training of many Truman graduate students. Bindner has progressed so far that she was able to go back to teaching two courses for the English Department in Spring 2020. Due to her incredible fortitude, success and willingness to help people learn by sharing her experiences, she is a very deserving Adult Ambassador of the Year for MSHA.
In addition to the above awards, Andrea Richards, instructor of CMDS, was elected vice president of professional and public relations and will serve on the MSHA Board of Directors starting in August.