TMN Wins Statewide College Media Awards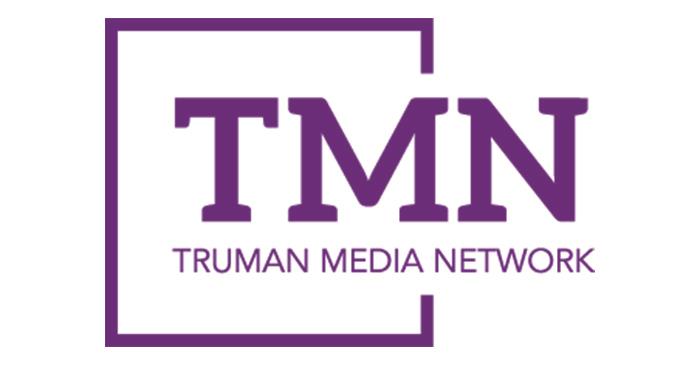 Truman Media Network's student-run newspaper, The Index, and radio station, 88.7 KTRM, won several statewide college media awards from the Missouri College Media Association and Missouri Broadcast Educators Association.
Missouri colleges tuned into the MCMA awards banquet April 7 via Facebook Live, during which The Index won 21 awards.
MCMA was scheduled to host its annual conference and awards banquet the weekend prior, but had to cancel due to COVID-19. The association still gave out awards, though, and board members announced them in a series of Facebook Live videos.
The Index competed in Div. II, and Ryan Pivoney, Index editor-in-chief and MCMA vice president, announced the awards for that division.
It's unfortunate that the conference got cancelled, Pivoney said, but everyone's safety is more important. He said announcing the awards via social media was nice, though, because it allowed more people the opportunity to tune in.
"I'm incredibly proud of The Index staff and the work we do," Pivoney said. "We've covered a lot of important news events and had a lot of fun sharing the stories of our community. The awards are just a bonus."
On April 11, the Missouri Broadcast Educators Association announced award winners in its student media contest. KTRM took first and third place in the Radio Station Promotional Announcement awards, while a film from the COMM 355 Digital Video Production class received an Honorable Mention.
MBEA had nearly 200 entries across 31 categories that included audio, video, scriptwriting and multimedia. There were 84 winners from 13 public and private Missouri universities determined by 18 different judges, all of whom are professionals either working in the industry or teaching.
"There are dozens of people and countless hours of work behind every award KTRM wins," KTRM station manager Monica Fallone said. "I am incredibly proud to see the creativity of KTRM employees recognized by leaders in media education and the radio industry."
Missouri College Media Association award winners:First Place
Sports Writing - Chase Potter
Entertainment Review - Gordon McPherson
Feature Photography - Mary Van Winkle
Non-Political/Entertainment Cartoon - Samuel Sardis
Page One Design - Ryan Pivoney
Sports Page - Ryan Pivoney
Feature Page - Elisabeth Shirk
Second Place
News Writing - Rachel Becker
Editorial Writing - The Index Editorial Board
In-Depth News Reporting - Allyson Lotz
Editorial/Op-Ed Page - Elisabeth Shirk
Sports Page - Ryan Pivoney
Website - The Index Staff
Sweepstakes - The Index Staff
Best Overall Newspaper in Div. II - The Index Staff
Third Place
Entertainment Review - Gordon McPherson
Sports Photography - Kara Mackenzie
Feature Page - Elisabeth Shirk
Honorable Mention
Editorial Writing - The Index Editorial Board
Column - Kayla Lewis
Sports Photography - Kara Mackenzie
Missouri Broadcast Educators Association award winners: First Place
Audio > Station Promo - Trevor Grandin
Third Place
Audio > Station Promo - Hillary Albert
Honorable Mention
Video > Short Film - Rita Hanch, Sean Hicks, Ellie Steller