Notables
Daniel Mandell
,
professor of history
, will participate in the Unbound Book Festival online panel
"Pursuing Happiness in Troubled Times,"
April 25. According to the panel abstract: "the political theorists and historians on the panel will consider the ways and means of being ourselves and thinking democratically in times of rapid change and polarized opinions. America has always struggled with the tension between the rights and ambitions of individuals and society's need for some degree of cooperation and harmony. This panel explores how the founders and other thinkers have tried to resolve this tension and keep our democracy in balance." The discussion will take place from 2-3 p.m. April 25 via a
Facebook Live event
on the Kinder Institute's page. It will include a Q&A session.
Priya Kambli
,
professor of art
, had her series "Shubh Mangal Savdhan" published online in
Archivo Platform
. Archivo Platform was founded in 2012 with the purpose of creating a space of reflection about photography and visual culture through debate around its current practices and discourses, provided by the collaboration with practitioners, writers and researchers who explore photography and lens-based media. Work from "Shubh Mangal Savdhan" has been acquired for the collection of the Museum of Contemporary Photography and will be represented in their print image series. Additionally, Kambli's series "Buttons For Eyes" was published in
Fraction Magazine
, an online venue dedicated to fine art, contemporary photography and bringing together diverse bodies of work by established and emerging artists from around the globe. Images from "Buttons For Eyes" also were published in Musée Magazine, Issue No. 23, Choices.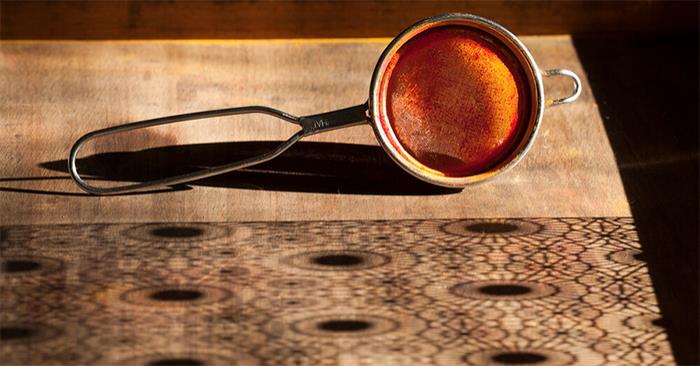 "Sieve," Priya Kambli, 2017