Notables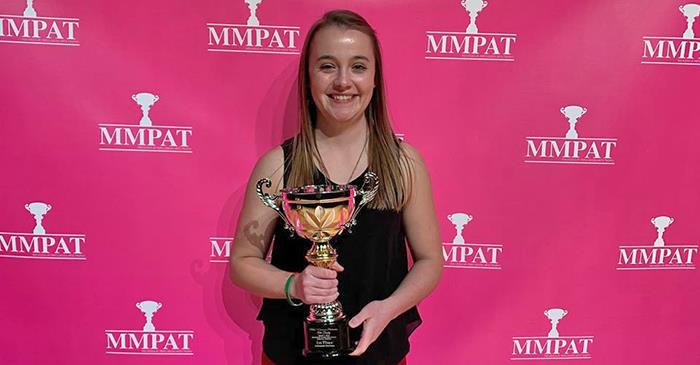 Hannah Gallamore
, a graduate percussion student, received the Grand Prize at the 13th Annual Missouri Percussive Arts Marimba Competition, collegiate division. The competition took place March 6-7 at the Cowan Civic Center in Lebanon, Mo. Guest adjudicator for the event was internationally renowned marimba artist Svet Stoyanov. Gallamore competed against students from throughout the Midwest hailing from academic institutions such as Indiana, Illinois, Kansas, Missouri, the University of Missouri-Kansas City and Missouri State.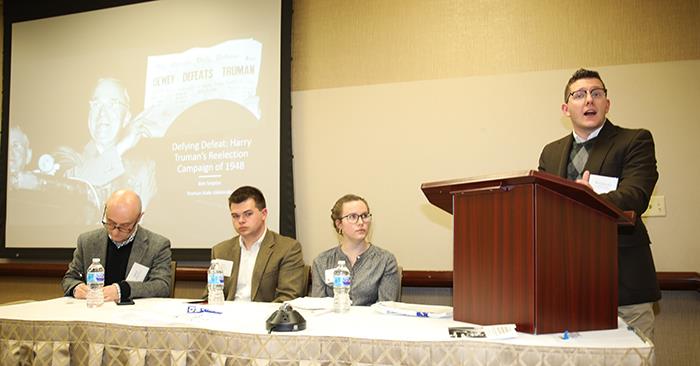 Students
Ben Smythe
(MAE history),
Alexandra Miller
(BA history) and
Tucker Broadbooks
(BA history) represented Truman at the Missouri Conference on History in St. Louis, March 12, by participating in a panel entitled "New Perspectives on the Presidency of Harry Truman." The panel was chaired by
Jason McDonald
,
assistant professor of history
. Smythe presented a paper entitled "Defying Defeat: Harry Truman and the Presidential Election of 1948," which was based on research undertaken on a graduate course with McDonald in spring 2019. The presentations delivered by Miller—"Truman the Historian: An Investigation of Foreign Policy in Israel"—and Broadbooks—"Truman and Hoover: Relations between the White House and the FBI during the McCarthy Era"—were both based on archival research completed by them during internships at the Harry S. Truman Presidential Library and Museum in Independence, Mo., in summer 2019.