Helpful Tips for Studying and Working Remotely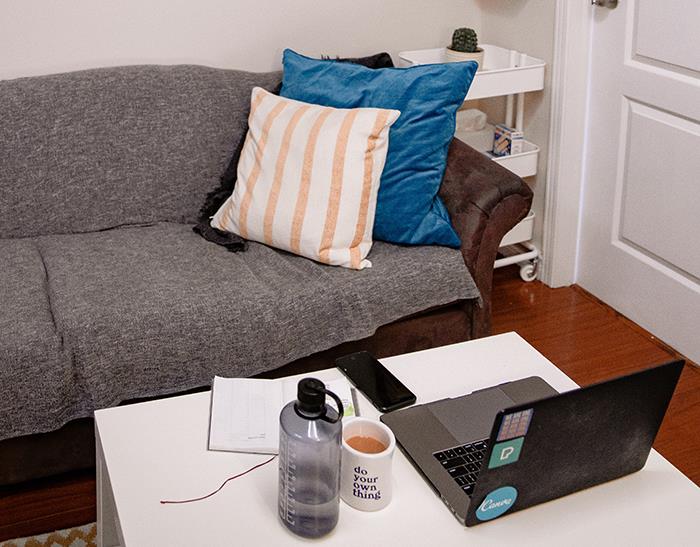 The suspension of in-person classes caused an abrupt shift in the academic semester. Truman will continue to make adjustments whenever possible in order to accommodate students and faculty alike.
The Writing Center
is already providing online help to students, and the
Tutoring Center
should be available to do the same by March 24.
Truman's virtual desktop environment is available from personal devices to provide access to the same software and resources available in the University's public computer labs and classrooms. These can be accessed off-campus. The view client also gives access to network drives and library resources. Instructions for installing the view client can be found at
secure.truman.edu/its-s/viewclient
, or students can just access the software using their browser and this url:
https://view.truman.edu
.
Email, cloud apps and collaboration platforms – such as Google – should be accessible through a regular home internet service.
ITS also suggests the following tips for working remotely, or click here for more information:
• Make sure you know your passwords.
• Ensure your devices are secure and you have a process for backing up any local data.
• Gather the supplies you need to effectively do your job and communicate with others. These may include:

microphones and speakers for conference calls (if your computer does not have them built-in)
power adapters
keyboard and mouse (if you'll be working from a laptop).
• Test your home Internet connection.
• Consider the files and applications you'll need to use, and test them before beginning remote work.
• At home, try connecting to all the apps/sites that you use on a regular basis, such as:
TruView
Blackboard
Google G-Suite
Microsoft Exchange
View Client
Zoom