Prominent Photographer to Give Keynote Address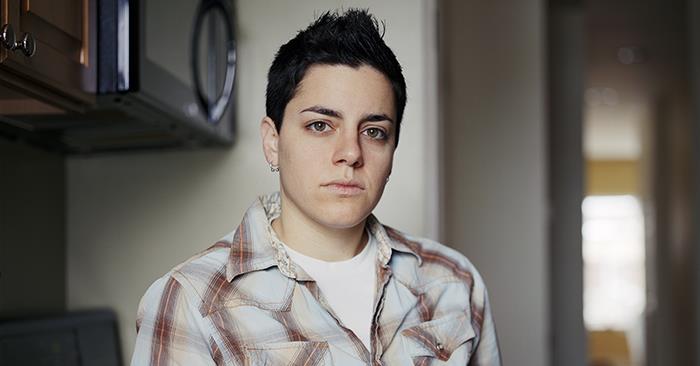 Nationally recognized photographer Jess T. Dugan will give an artist talk at 11 a.m. Feb. 22 at the University Art Gallery in Ophelia Parrish.
The presentation will be the keynote address for the Women's and Gender Studies Conference taking place from 9 a.m.-4 p.m. Feb. 22 in Ophelia Parrish 2210.
Dugan's "Every Breath We Drew" is currently on display in the University Art Gallery through Feb. 28. The artist is known for portraits that capture a personal encounter with her subjects in rich detail through medium- and large-format photography. Dugan engages the picture-making process to explore the identity of the sitters, focusing in particular on the visual construction of gender and sexuality, and the series encompasses a range of subjects who identify as cisgender, transgender and nonbinary. In this series of portraits, the artist photographed a mix of old friends and new acquaintances with whom she felt a strong connection or intimacy.
Dugan's work has been widely exhibited and is in the permanent collections of the Smithsonian National Portrait Gallery, the Library of Congress, the Museum of Fine Arts, Boston, the Museum of Fine Arts, Houston and many other institutions throughout the United States. She has a Master of Fine Arts in photography from Columbia College Chicago and a Bachelor of Fine Arts in photography from the Massachusetts College of Art and Design. She currently lives and works in St. Louis.
This exhibition and programming were generously supported with funding from Missouri Arts Council and the Jonny and Dave Eisenberg Speaker's Fund at Truman. For more information about the University Art Gallery visit
gallery.arttruman.com
or follow
Truman State University Art Gallery on Facebook
.