Students, Alumni and Faculty Present at Missouri Folklore Society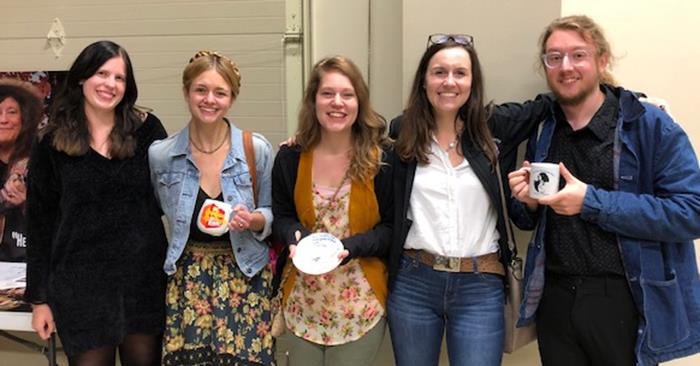 Sarah Muir, Emmy Nixon, Katie Holtmeyer, Grace Fodor and Rowen Conry
The Missouri Folklore Society conducted its annual meeting in Marshall, Mo., Oct. 10-12, organized by president Barbara Price, professor of English and linguistics.
Presentations by current Truman undergraduate students included "Outlaws, Oilmen, and Oral Myth: How They All Came Together through Frank Phillips' Woolaroc" by Grade Fodor, English; "Tall Tales of Too Talls" by Sarah Muir, English; and "Rediscovering Charles Galloway" The Life and Music of a St. Louis Organist" by Noah Rogers, music.
Recent Truman alumni Rachel Spillars and Rowen Conry made appearances as well. Spillars, a current UMKC law student, presented "I Fought the Law and the Law was Confused: Intersections between Folklore and the Court." Conry, now an annual fund officer for Truman, presented "The Boy Who Cried Yelp: Negative Restaurant Reviews as the Archetypal Cautionary Tale."
Andrea Davis, instructor of German and French, presented "The German Indian in Karl May's Frontier Novels."
English graduate students Emmy Nixon and Katie Holtmeyer chaired sessions along with emeriti Betsy and Neal Delmonico. Classics graduate Joe Salma ('19) was elected to the Board of Directors.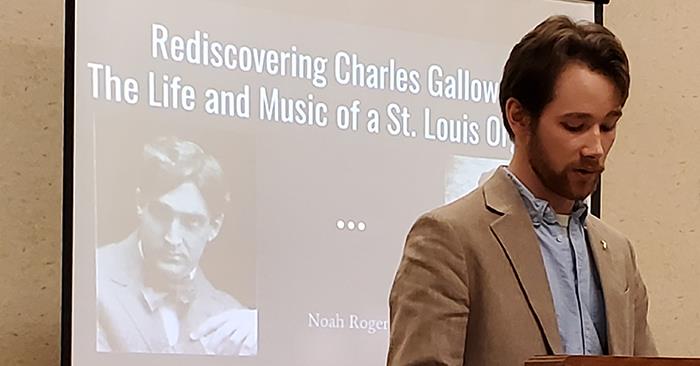 Noah Rogers