Athletics Has High Academic Success Rate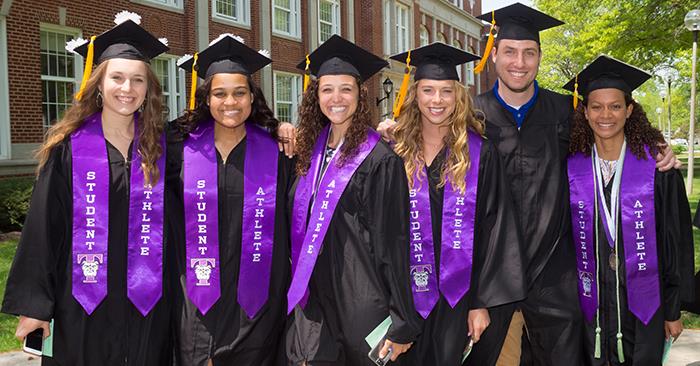 The Athletics Department continues to be a leader among national, conference and state public institutions in the latest release of the NCAA Academic Success Rate data.
Truman was named one of five NCAA Division II public schools nationally with an ASR of 88 percent or higher. That was also tops among the six public schools in the Great Lakes Valley Conference and the eight Division II public schools in the state of Missouri. Bulldog student-athletes were 40th out of 317 Division II schools, seventh out of 15 conference members and trailed only Rockhurst, Maryville and Drury in the state.
Academic Success Rate is calculated by the NCAA and considers only student-athletes enrolled. The rate is typically more accurate than the federal graduation rate since it includes transfers, mid-year enrollees and non-scholarship student-athletes. The rate is recorded six years after initial collegiate enrollment.
The national average for Division II schools was an ASR of 68 percent and all Truman sports had an ASR above the national average of their respective sport.