Concert to Feature Brass Instruments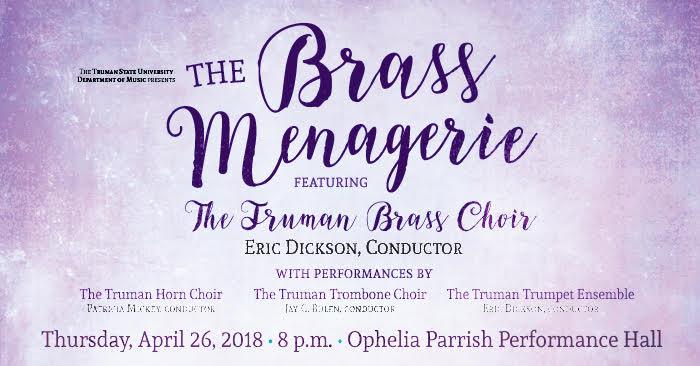 The Brass Menagerie Concert, featuring the Truman Brass Choir conducted by Eric Dickson, will take place at 8 p.m. April 26 in Ophelia Parrish Performance Hall.
The concert will feature special performances by: the Truman Horn Choir, conducted by Patricia Mickey; the Truman Trombone Choir, conducted by Jay C. Bulen; and the Truman Trumpet Ensemble, conducted by Eric Dickson. Special conductor Sean Schierbecker will lead the brass choir in a performance of "The Intruder" by Noah D. Taylor. Nick Gragg will be the featured bass trombone soloist in the performance of "Skylines" by David Uber.
Sponsored by the Department of Music, the concert is free and open to the public.