Students Receive Journalism Awards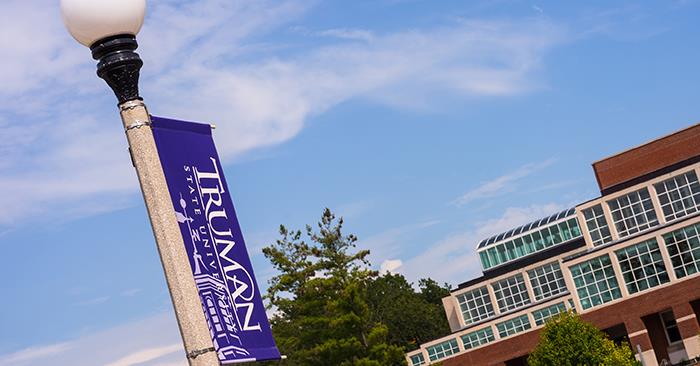 Truman Media Network brought home 14 awards from the Missouri College Media Association Conference, including multiple first and second place finishes.
TMN competed in division two against Webster University, Missouri Western State University, Northwest Missouri State University, Drury University and Missouri Southern State University.
Six students attended the MCMA conference at Lindenwood University, where they participated in journalism-focused workshops and attended an awards banquet with other student journalists across the state. Brently Snead, the Index editor-in-chief, will serve as the MCMA secretary for the 2018-19 conference at Missouri State University.
The awards and recipients include:

Truman Media Network Staff
First Place, Website

The Index
Second Place, Best Overall Newspaper

Kennedy Martin
Honorable Mention, Sports Writing

Rachel Steinhoff
Honorable Mention, Sports Writing

Nicolas Telep
First Place, Column Writing

Gordon McPherson
First Place, Entertainment Review

Kennedy Martin
Third Place, Sports Photography
Kennedy Martin
Honorable Mention, Sports Photography

Daniel Degenhardt
Honorable Mention, Feature Photography

Annie Kintree
Second Place, Nonpolitical/Entertainment Cartoon
Mariah Radle
Honorable Mention, Information Graphic

Rachel Steinhoff and Seth Wolfmeyer
Third Place, Sports Page

Rachel Steinhoff and Jeremy Jacob
Honorable Mention, Sports Page

Rachel Fechter
Second Place, Features Page