Music Faculty to Perform Recital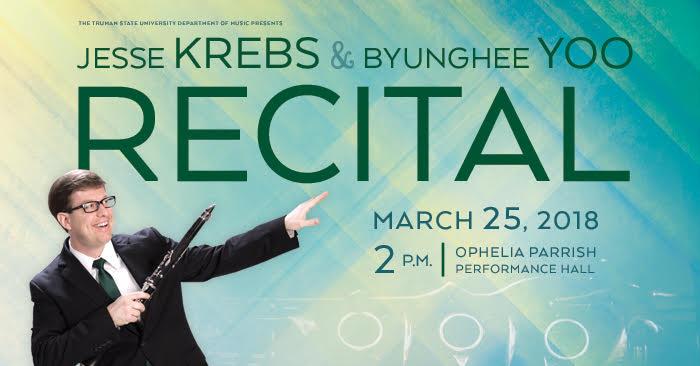 Jesse Krebs and Byunghee Yoo will perform a faculty recital at 2 p.m. March 25 in Ophelia Parrish Performance Hall.
The first half of the recital will feature the melodic clarinet sonata by Daniel Gregory Mason, which is historically significant as the first American clarinet sonata ever composed. The second half will include an unaccompanied clarinet piece, "Two Waltzes," by Marquez Barrios, assistant professor of music. It was composed in honor of his grandparents and will be performed by Krebs this summer in Belgium at the International Clarinet Association's 2018 ClarinetFest conference. Krebs will then perform a piece for clarinet and CD by Andrew Hannon titled, "Two Lost Loves." The program will conclude with the jazzy "Grooves for Clarinet and Piano" by Philip Parker, who is on the music faculty at the Arkansas Tech University.
Sponsored by the Department of Music, the recital is free and open to the public.