Celebrating 150: Pickler Memorial Library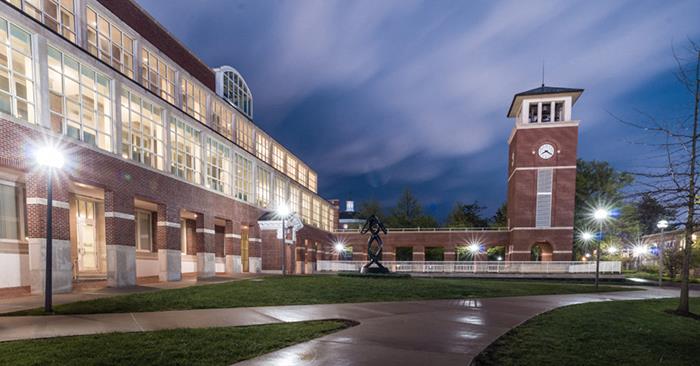 Samuel Pickler was a member of the University's first graduating class, and thanks to a substantial financial contribution when the school was in need, his name is familiar to generations of students.
Along with Old Baldwin Hall, the fire of 1924 destroyed the campus library. Soon after, Pickler made a $25,000 contribution toward the construction of the building that still bears his name. During its 90-plus years, Pickler Memorial Library has undergone numerous changes to maintain its role as one of the most important buildings on campus.
A major addition coincided with the University's centennial in 1967. The early 1990s saw a massive renovation and expansion project that brought the structure's total square footage to more than 115,000 and gave the building the look many people associate with it today. That time period was also when Truman's famous clock tower was installed. Ruth Warner Towne ('39), a longtime faculty member, donated the tower bells in honor of her parents.
Today, Pickler Memorial Library is a vibrant student space with a print collection of more than 500,000 volumes, access to thousands of online journals and databases, and collaborative and tech-centric learning spaces. The library continues to support the curriculum through its services, resources and the preservation of collections of historic interest. Visit
library.truman.edu
for more information.