Wellness Zone Offers Free Massages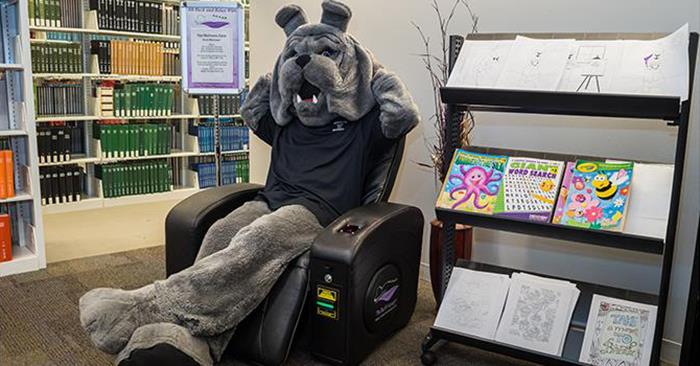 In an effort to provide some relaxation during finals week, the Wellness Zone will be offering free three-minute massages and holiday coloring pages from 7-9 p.m. Dec. 11.
Located on the first floor of Pickler Memorial Library, the Wellness Zone provides a stress-free environment on campus where students, faculty and staff can relax and practice stress management techniques. Massage chairs, coloring, games and puzzles are all available whenever the library is open.