Celebrating 150: Cumberland Academy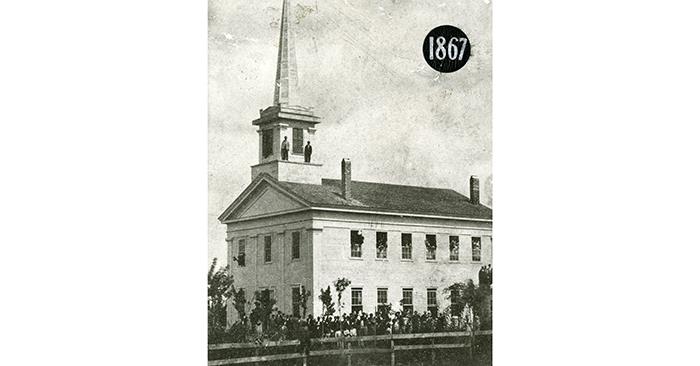 The Cumberland Academy building was the first location for University classes. Photo courtesy of the Pickler Memorial Library Special Collections Department.
Among the many campus changes during the University's first 150 years, the most notable might be its physical location. When classes started in 1867, they were actually a few blocks north of the current campus in a building known as the Cumberland Academy.
Located at the corner of Mulanix and Hickory streets, the Cumberland Academy was originally founded in 1859 by a local church as a non-collegiate coed school. It closed due to the Battle of Kirksville in 1862 and never reopened as a school until University founder Joseph Baldwin leased the building. It served as the site of campus for five years until the University moved to its current location.