Truman Among the Nation's Best Master Universities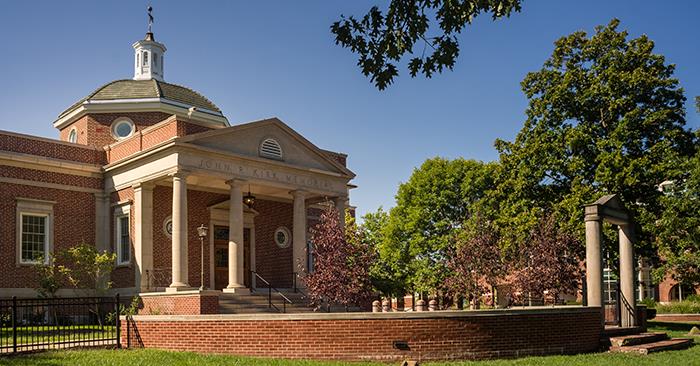 Truman has again been recognized as one of the top schools in the country.
In its September/October 2017 issue, the Washington Monthly tabbed Truman as the
No. 4
master's university in the nation. Truman has become a fixture in the Washington Monthly rankings, finishing in the top five in each of the last five years.
The Washington Monthly rankings are unique in that they place an importance on social mobility, research and service. Along with traditional benchmarks such as graduation rates and costs, schools are rewarded for criteria including the number of first-generation students enrolled and the number of students contributing to community service projects, participating in ROTC and going on to serve in the Peace Corps. Additionally, Washington Monthly looks at the number of bachelor's recipients who go on to earn a Ph.D. and the success rates and earning potential of students 10 years after enrollment.
"These are highly competitive, thoughtfully composed rankings. To be consistently recognized as one of the best universities is a strong indicator of our excellence and profound impact," University President Susan L. Thomas said. "With its emphasis on social mobility, the Washington Monthly rankings demonstrate that Truman transforms the lives of all of our students. The successes our graduates achieve contribute to the greater good locally, nationally and globally, and that is an enormous source of pride for everyone associated with Truman."
Washington Monthly ranked nearly 900 institutions across the categories of national universities, master's universities, liberal arts colleges and baccalaureate colleges. Truman was the only Missouri school to be included in the entire top 150 entries for the master's university category, and it was the state's only public school to crack the top 40 in any of the four categories.
Truman's affordability led to another distinction in this year's ranking. In the supplemental category, "
Best Bang for the Buck
," Truman was recognized as the No. 6 public school, and No. 17 overall, in the Midwest region.
Washington Monthly is a bimonthly nonprofit magazine covering politics, government, culture and the media. The college guide and rankings appear in the magazine's September/October issue and can be found online at
washingtonmonthly.com/2017college-guide
.