Truman Included in Book of Nation's Best Colleges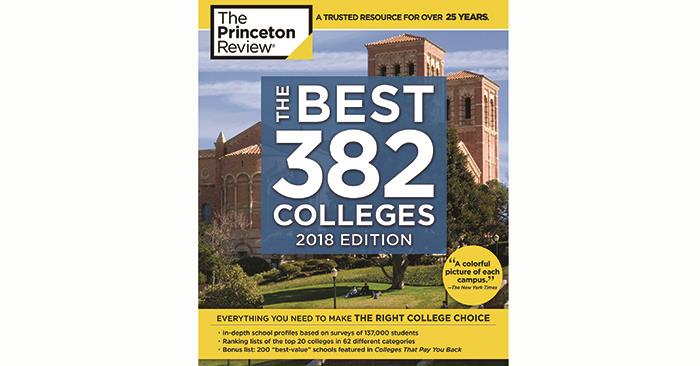 Truman is one of the nation's best institutions for undergraduate education, according to The Princeton Review.
The education services company features Truman in the 2018 edition of its college guide, "The Best 382 Colleges."
Only about 15 percent of America's four-year colleges, and two colleges outside the U.S., are profiled in the book, which has been published annually since 1992.
Schools included in "The Best 382 Colleges" are not ranked, but the guidebook does include ratings in the specific categories of academics, admissions selectivity, financial aid, fire safety and green, a measure of school's commitment to the sustainability and the environment in its policies, practices and education programs.
Profiles for each of the schools included in the book can be found at
PrincetonReview.com/best382
.
Princeton Review is an education services company known for its tutoring, test-prep courses, books and other student resources.