Study Abroad Opportunities Available in Russia
Study abroad in Russia by studying at the GRINT Center for Education and Culture at Moscow University. Grint is located in Moscow, a treasure house of Russian culture, featuring numerous art museums, theaters, concert halls and public libraries. The campus has all the necessary facilities for a fruitful and beneficial study. It is located on a 150-acre site in the Vykhino district, known for its parks and gardens, with easy access from downtown Moscow by subway.
Students have the opportunity to study Russian language, history, literature and culture. For more information, visit the
CCIS Moscow
program website or
studyabroadinrussia.grint.ru
.
For more information and to apply, contact:
The Center for International Education Abroad
First floor of Grim Hall
Telephone: 660.785.7473
Email:
ciea@truman.edu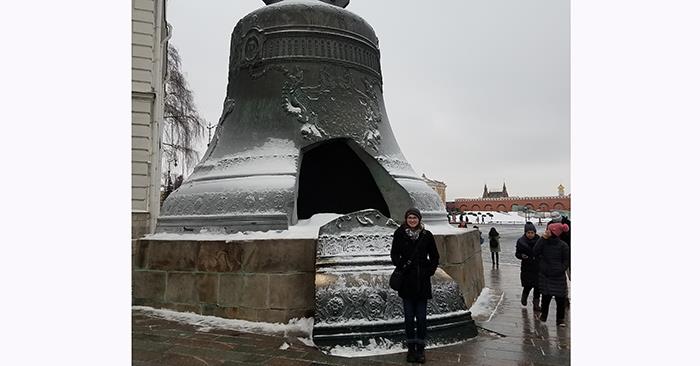 Truman student Sydnie Russian takes a picture at the Tsar Bell in Kremlin.