Author to Read from Latest Work
Award-winning author Zachary Michael Jack will read from his latest book, "Wish You Were Here: Love and Longing in an American Heartland," at 7:30 p.m. April 20 in the Del and Norma Robison Planetarium.
"Wish You Were Here: Love and Longing in an American Heartland," published by the Truman State University Press, is a collection of essays whose settings encompass the diversity of the Heartland. From wooded hills to verdant croplands, from tightly knit small towns to booming suburbs, Jack considers how growing up in rural, agricultural America helped shape his life and the lives of his ancestors, inviting readers to reflect on the wellspring of connections between place and personality, demographics and destiny at work in their own lives.
In addition to his work as an active playwright, Jack has published more than 20 books in a variety of genres, including fiction, poetry, literary journalism, creative nonfiction and personal essay for adults and young adults alike. His fiction has earned national runner-up honors in its class in the Foreword Reviews Book of the Year Award. His poetry has been awarded the Prentice Hall Prize, and his nonfiction has received nominations for the Pushcart (Best of the Small Presses) Prize, the Theodore Saloutos Award, the William Hill Sports Book of the Year Award, the Herbert Warren Wind Award and the Shambaugh Award. His work has been featured in USA Today, the Los Angeles Times, the Chicago Tribune, the Huffington Post, the Washington Examiner, the Indianapolis Star and the Des Moines Register, among others. Both his fiction and nonfiction have been shortlisted by major national publications for best book of the year honors in genres ranging from literary sports journalism, to fictional novels, to young adult nonfiction.
Jack is the seventh generation in his family to make his home in rural Iowa. An associate professor of English and a member of the graduate and undergraduate interdisciplinary faculties in liberal studies and leadership studies, he teaches aspiring creative writers, publishers, literary agents, editors and arts entrepreneurs as a core faculty member in the graduate Writing, Editing and Publishing, Masters of Liberal Studies program at North Central College. He also teaches graduate seminars in demographics, place studies and sports leadership for the Masters in Leadership Studies program. His work with young adults and teens includes presentations, workshops and literary outreach events at the public libraries, schools and not-for-profits.
Sponsored by the Truman State University Press and Department of English and Linguistics, Jack's presentation is free and open to the public.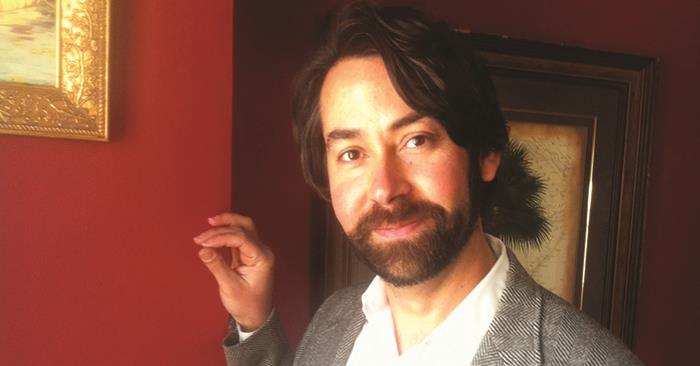 Zachary Michael Jack