Visiting Pianist to Perform March 4
Dr. Slawomir Dobrzanski will perform in a visiting artist recital at 6 p.m. March 4 in Ophelia Parrish Performance Hall.
A versatile pianist with a broad repertoire, Dobrzanski frequently performs as soloist and chamber musician in Europe, South America, China and throughout the United States. He is a graduate of the Chopin Academy of Music in Warsaw, Poland, and the University of Connecticut, where he received the Doctor of Musical Arts degree in 2001. He also participated in summer courses in Switzerland and Poland.
In 2013, Dobrzanski recorded a multi-disc album of the complete piano music by Szymanowska, released by the Acte Préalable label in Poland. He is also an author of the first English language biography of the acclaimed 19th century pianist and composer Maria Szymanowska, published in 2006 by the Figueroa Press and the University of Southern California.
Dobrzanski currently he serves as professor of music at the School of Music, Theatre and Dance at Kansas State University, where he teaches piano performance, chamber music and piano literature.
The visiting artist recital is sponsored by the Department of Music.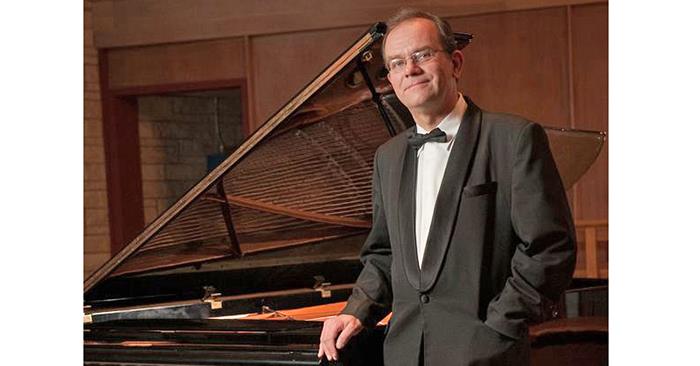 Slawomir Dobrzanski