Student Selected to Perform in Europe
Junior music education major Joelle Beusterien was selected for a staff and clarinet position in the Northern Wind Ensemble with Blue Lake International.
Beusterien will have the opportunity to go on an all-expense paid, three-and-a-half-week tour of three European countries next summer. To get this position, she had to have previously worked at Blue Lake Fine Arts camp in Twin Lake, Mich., and then apply with a recording and resume. Beusterien interviewed for the position and was chosen of all applicants as the only new clarinetist.
"This position is something that is highly sought after since it is a free trip to Europe doing the thing we love, playing music," Beusterien said. "I am very honored and fortunate to have been given this opportunity to travel to Europe and perform on my clarinet."
She will be traveling to Michigan this April and May for training weekends where she will meet the students and rehearse the music that will be performed on tour. While on tour, the five staff members including the director and students will be staying with host families to become fully immersed in the culture. Beusterien will have the opportunity to sightsee and learn how to cook local dishes. The goal of the tour is to perform abroad and learn about different cultures.
Once the international tour is over, the ensemble will return to the U.S. for a mini-tour of the upper Midwest concluding with one final performance at Blue Lake Fine Arts Camp for all the current summer campers.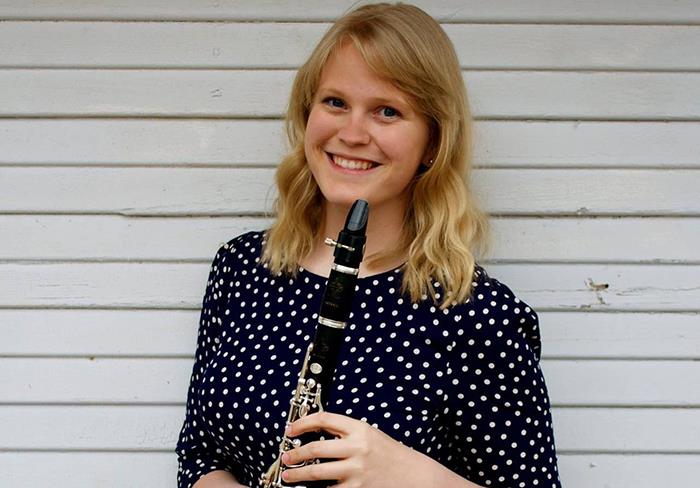 Joelle Beusterien