Peace Corps Recruiter to Visit Campus
Volunteers from the Peace Corps will be on Truman's campus April 1-2 to share their experiences, review the application process and discuss the benefits of volunteering.
Peace Corps Information Table
10 a.m.-2 p.m.
April 1-2
Student Union Building
Peace Corps Information Session
3-4:30 p.m.
April 2
Student Union Building Alumni Room
For more information, contact
Joe Zucchini
at 314.441.0534. To begin an application, visit
peacecorps.gov/application
.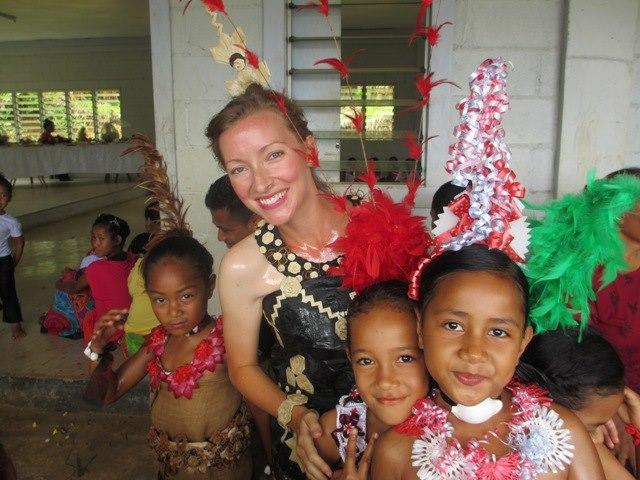 Truman alumna Nora Graves ('10) learns a traditional dance, along with some of the children in her village of Tefisi, in preparation for a feast in her honor. Graves served in the Peace Corps in Tonga.