Nelson Gets First Truman Online Course Certified by Quality Matters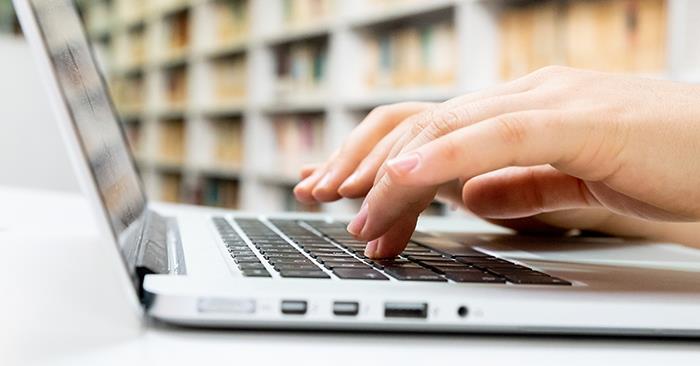 Teak Nelson, professor of nursing, recently completed the rigorous process of earning
Quality Matters
certification for DS 120 – Introduction to Disability Studies.
Nelson completed the work as part of an incentive program managed by Academic Affairs. This is the first Truman course to achieve the Quality Matters (QM) distinction. The certification applies to all sections of the course that start the disability studies minor, not just Nelson's.
"The QM review and certification process was invaluable," Nelson said. "Those who have taught online courses recognize that to do it well requires significant work from design through implementation – even more than for in-person classes, in my experience. To have this effort recognized both internally and externally is really an honor."
To earn QM certification, a team of trained peer reviewers evaluated the course against the Quality Matters Higher Education Rubric. The team reviewing Nelson's course included faculty from California and Minnesota, as well as a Truman representative. The rubric contains eight general standards and 42 specific standards used to evaluate the design of online and blended courses. The standards represent best practices in online course construction and are based on a periodic review of education literature and community input. The certification is good for five years and allows the University to display a certification seal when promoting the course.
Truman adopted the QM rubric as an underlying framework for online training in 2010 and formally joined Quality Matters in 2019.
"We formally engaged Quality Matters just before the pandemic struck in 2020," said Kevin Minch, associate provost. "Since then, we have trained most of our faculty for online teaching using Quality Matters resources. Additional faculty are following Teak Nelson's footsteps in pursuing certification this year."
Truman eventually hopes to have entire online programs certified through Quality Matters as a way to further promote the excellence of its teaching and to provide the maximum support for student success.
"I entered this process with hopes of having the faculty members' work on this course recognized," Nelson said. "What I came away with was a much deeper understanding of how to integrate course design, learning technologies and student engagement strategies through both horizontal and vertical course alignment. The QM reviewers provided thoughtful and meaningful feedback and suggestions, and our Learning Technologies team was an invaluable resource throughout the process. QM review and certification has the potential to improve the consistency of quality online teaching and learning across the curriculum, with subsequent effects on student learning. I encourage others to take advantage of this opportunity as it is made available."
Faculty interested in pursuing QM certification for their courses or programs should contact
Minch
for more information.