Global Issues Colloquium Looks at Latin American Elections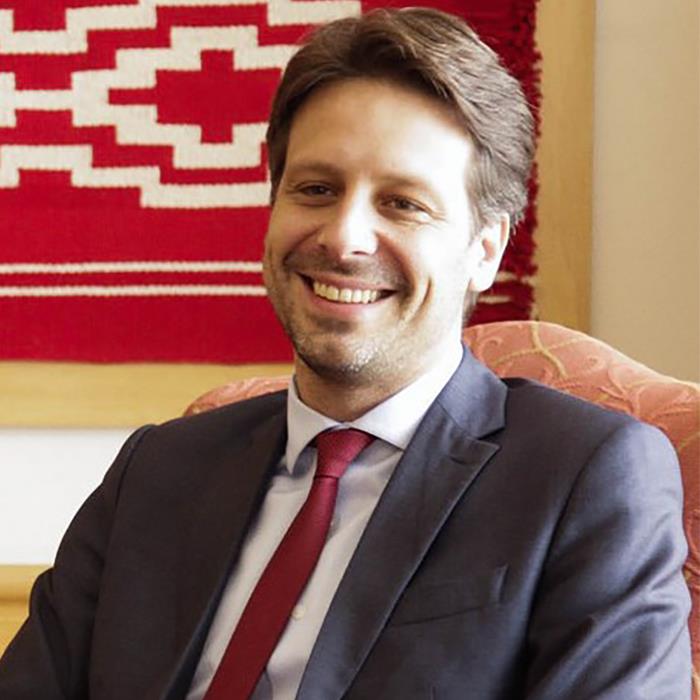 The Global Issues Colloquium continues at 7 p.m. Feb. 17 on
Zoom
with a presentation by Dr. Guillaume Long, senior policy analyst at the Center for Economic and Policy Research (CEPR) in Washington, D.C., and former foreign minister of Ecuador.
Prior to joining CEPR, Long had several cabinet positions in the government of Ecuador, including Minister of Foreign Affairs, Minister of Culture and Minister of Knowledge. More recently, he served as Ecuador's permanent representative to the United Nations in Geneva. Long trained as a historian and has a Ph.D. in the international politics of Latin America from the University of London. He currently teaches international relations and the comparative politics of Latin America at Johns Hopkins University and Sciences Po, Paris.
"The International Implications of Latin America's New Shift to the Left"

Presentation Abstract

Recent electoral successes for the Latin American Left have weakened the Right's hold over the region. Upcoming electoral processes in 2022 look likely to consolidate this tendency, with many Latin America watchers now anticipating that Brazil's October presidential elections will be a game-changer for the regional balance of power. Is it realistic to talk of a new Pink Tide? What are the implications of this new political shift on the geopolitics of Latin America, on Latin American regionalism and integration, and on Latin America's relations with global powers, particularly China and the United States?